Digital Marketing Services for Businesses in the UAE
Get ahead of your competition with customized digital marketing solutions from the leading agency in Dubai and Abu Dhabi. At Konvergense, we are passionate about growing businesses through innovative and effective online marketing. As a top digital marketing company in the UAE, we offer the full suite of digital marketing services to help you acquire more customers, increase online visibility, and boost brand awareness.
At Konvergense, we master the art of fortifying your digital marketing blueprint—whether you're starting from scratch or refining an existing strategy. By harmoniously merging a plethora of resources, cutting-edge techniques, and insightful analytics, we elevate every facet of your online presence—from design to content, functionality to user engagement. Experience a website metamorphosis that not only captivates but also supercharges your business growth, lead generation, and customer conversion. With over a decade of experience in digital marketing in the UAE, we have developed proven approaches to help businesses succeed online. Our strategic solutions are focused on your key objectives whether it is lead generation, customer acquisition, market expansion or building brand loyalty. We take the time to understand your business goals, analyze your industry, and develop integrated digital strategies leveraging the ideal mix of services. These include:
Our digital marketing
services & Solutions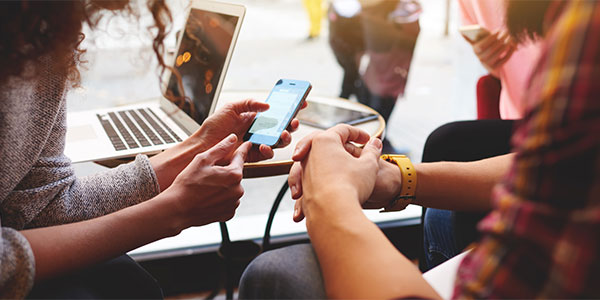 What encapsulates a digital marketing strategy, and its core elements?
In essence, a digital marketing strategy is your guiding compass in the vast digital realm. It delineates what you'll advertise, to whom, where, and the methods employed, all while assessing its efficacy and benchmarking outcomes against set targets.
This custom strategy offers a cohesive blueprint for all your digital marketing services in the UAE. It clarifies your objectives, underlying reasons, and execution methodologies. It sets forth goals, crafts key performance indicators (KPIs), selects a sophisticated technology stack, assigns resources, and rolls out the plan on chosen platforms and channels. Harnessing data, insights, proven expertise, and competitive analysis, it formulates priorities, schedules, specific milestones, and ROI assessment metrics. At its core, a digital marketing strategy encompasses these pivotal facets of online marketing:
Digital Marketing Setup & Strategy
Social Media audit
Search Campaign audit
Audience Research
Social Listening
Customer Persona Development
Brand Positioning
Competitor research
Local SEO Strategy
Keyword Strategy
SEM/SEO/PPC Strategy
Keyword Research and Mapping
Data-driven Growth Strategies
Customer Acquisition Strategies
Content Marketing Strategy
Digital transformation strategy
Programmatic Advertising Strategy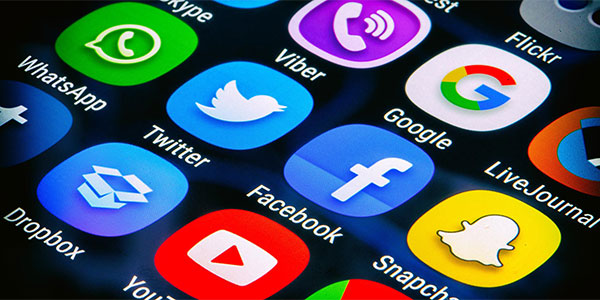 How can you excel in the digital spotlight? Enhance
Your brand's prominence online and on social media platforms with Konvergense's bespoke branding and design solutions crafted for the digital realm.
Your online branding's caliber, echoing our sophisticated technology stack and proven expertise, mirrors your company's ethos, shaping how customers and competitors view you in the UAE digital market. Konvergense delivers the ensuing design strategies tailored for digital marketing:
Website design and development
App design & development
Emailers and banners concept and design
Channel branding
Static post design
Copywriting
Animated post designs
Landing Pages design and optimization
Social Advertising videos, carousel ads and posts
Digital Branding and brand guidelines for online media
Case Studies & white papers
Display Ads – static, animated & Gifs
Animated Videos
Interactive content
E-books design
Webinars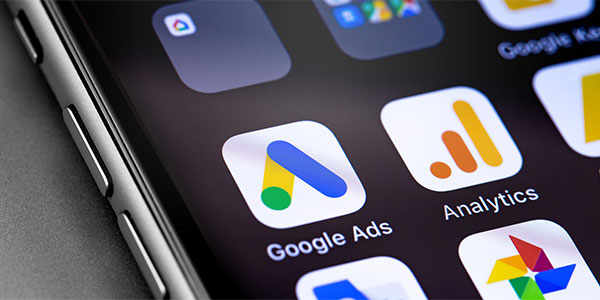 How should I interact with my audience in the digital domain?
Navigating the intricate world of digital marketing can often feel overwhelming, especially without a foundation in proven strategies and sophisticated technology stacks. Deciphering the right campaigns, pinpointing optimal platforms, channels, budgeting, bid tactics, audience targeting, and crafting compelling strategies requires meticulous planning.
Enter Konvergense, your UAE-based digital marketing agency. With our proven expertise, we guide you through these complexities, ensuring your custom strategy yields unparalleled success. Our team delves into the nuances of digital endeavors, selecting the most effective methods aligned with your specific digital marketing objectives and scale.
Social Media Platform selection
Paid Social media campaigns setup
Ad design and copywriting
Multivariate testing
Organic Social Content plan
Community Management
Influencer Marketing
SEO & SEO content writing
Targeting/Retargeting
Lead generation and management
SEO content writing
Bog posting
Search engine marketing (SEM)
Google Ads – Display,
Video, Search, Shopping
Video Advertising
Remarketing
Digital PR
Affiliate marketing
Influencer marketing
Email marketing
Ad campaigns on Facebook, Instagram, LinkedIn, Twitter, You Tube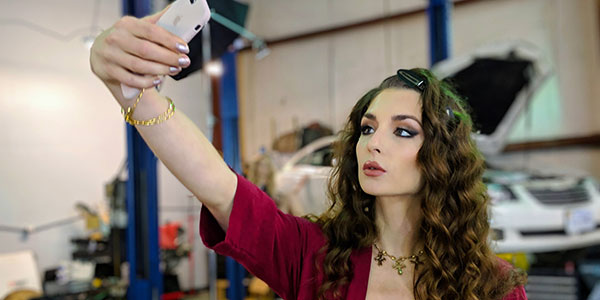 How can you amplify the efficacy of your digital marketing?
Harnessing the prowess of digital marketing optimization can elevate your campaigns, extending your reach, enhancing efficacy, and ensuring a more favorable ROI on advertising investments.
Fine-tuning your digital touchpoints like your website, landing page responsiveness, promotional funnels, ad verbiage, and embracing A/B testing methodologies can drive a marked uplift in efficiency, financial prudence, and the comprehensive success of your online marketing endeavors.
Campaign Launch Optimizations
• Keywords & negative keywords optimization
• Website mobile optimization
• User experience audit
• Website page speed optimization
• Website traffic and views optimization
• Landing page optimization & best practices
• Marketing Automation
• Email marketing optimization
• Bounce rate optimization
• E-commerce optimization
• Google My Business Optimization
Ongoing Optimizations
• A/B & Multivariate Testing
• Audience targeting optimization (in-market & custom
• Expanded Ads and ad extension optimization
• Dynamic search ads
• Ad copy optimization
• Conversion rate optimization
• Campaign performance evaluation
• Lead management
• Return on ad spend evaluation
• Video view through rates
• PPC Bidding strategies
• Social listening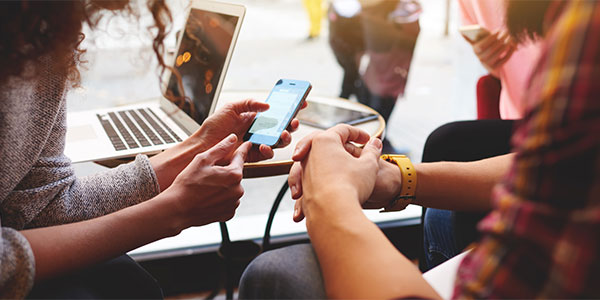 How we analyze, measure, and optimize campaigns ?
Harnessing the power of digital marketing lies in meticulously measuring, evaluating, and refining. At the heart of this process is the adept analysis of every nuance of your campaigns and the interactions your digital platforms foster with online users.
Every online interaction and campaign generates invaluable data. Top-tier digital marketing agencies, like Konvergense, leverage this data, combined with sophisticated visualization tools, to enhance online advertising efforts, optimize SEO and SEM strategies, and elevate the user experience on digital fronts. Here's a glimpse into our transparent reporting methods:
Insights from Google Analytics
Collaboration with third-party tracking systems
Integrations with Facebook and Google metrics
UTM/pixel tracking details
Comprehensive website traffic breakdown
Diversified traffic insights: Search, organic, referrals, and social channels
Metrics on new versus returning visitors
Analyzing pageviews, sessions, and bounce rates
Evaluating organic and paid social reach and engagements
Monitoring organic website visits
Insights into user demographics and behaviors
Advanced attribution model assessments
Email marketing metrics: Open rates and click-through rates
Cost analysis: Per click and acquisition
Thorough ROI evaluations for effective custom strategies.
Why Choose Us As Your Digital Marketing Agency?
At Konvergense, we recognize that digital marketing strategies must be agile to keep pace with technological advances, but success still depends on mastering core fundamentals. Our customized approaches are built upon these essential pillars for effective online marketing.
With more than 15 years of experience in digital marketing in the UAE, we have in-depth knowledge of what works best for companies in this market. Our expertise covers a wide range of industries and business sizes.

Our team is made up of passionate digital marketing professionals who are obsessed with driving real results for our clients across a wide range of industries. We are invested in helping our clients successfully navigate and succeed online.

We bring together diverse digital marketing channels into integrated strategies focused on your specific business goals. This unified approach is key for maximizing your return on marketing investment.
We take pride in being a distinguished and expereinced digital marketing agency based in Dubai. Our work and service excellence has been recognized and endorsed by leading local and global companies.
Accelerate Business Growth with Online Marketing
Digital marketing can often be confusing and complicated. We enable companies to grow their online marketing without worrying about the what, where and how's.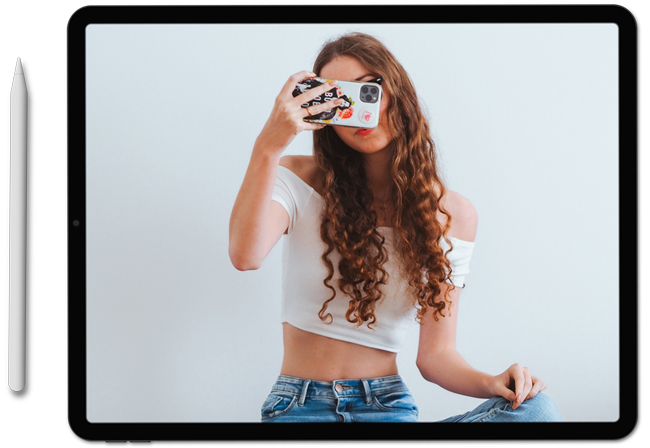 Our Technology Stack
Harnessing the latest digital tools and platforms, Konvergense ensures you stay ahead with cutting-edge technological advantages, amplifying results and efficiency.

Custom Strategy
Every client's vision is unique. Konvergense crafts bespoke strategies tailored to your specific objectives, ensuring alignment with your brand's goals and market position.

Expert Execution
Deploying industry-best practices, Konvergense guarantees seamless campaign rollout, transforming strategy into tangible results, maximizing return on investment.

Proven Experience
With a legacy of successful campaigns, Konvergense is your trusted partner. Their vast experience ensures your digital endeavors achieve unparalleled success.

Transparent Reporting
Knowledge is power. Konvergense believes in clear, real-time reporting, empowering clients with actionable insights and complete clarity on campaign performance.

Exceptional Service
At Konvergense, the client's satisfaction is paramount. Dedicated teams ensure prompt responses, delivering top-tier service and fostering lasting partnerships.
How we help Our Clients Outperform Their Competitors
How to develop a successful digital marketing strategy?
Even you are offering the best products or services you may not achieve the desired results unless you market it properly. Having a well planned advertising and marketing strategy is an essential component of a successful business. To build a successful strategy its is important to understand how the busines operates, its customer persona, competition, the marketing mix, the strengths and weaknesses, the market factors, brand reputation, and so much more.
Our approach is to fist discover, analyze and understand and we ask a lot of question to get the information we need, such as:
• What's the problem that needs to be solved
• How is that problem impacting the business
• What are the goals that have to be achieved
• What marketing challenges for the company
• Who are your customers, how do you reach them?
• What's your marketing efforts in the past with what result?
• What's your available resources
• What's your digital footprint?
• What's your customer database and how do you use it?
What's your budget?
What do you need for effective digital marketing?
Digital marketing is a vast discipline offering a myriad of tools, technologies, methods and approaches to helping business find success and customers on the internet. The strategy greatly varies from company to company and product to product and so do the channels and platforms which can be engaged for this purpose. An effective digital marketing plan will include a combination of resources which can help the business attain its clearly defined goals which are interlinked with the KPI's from the digital marketing campaign.
Let's take a closer look at everything that constitutes your online presence and how it connects to your overall digital marketing framework:
The company website – look feel and performance and optimization
E-commerce – do you sell online, do your competitors do?
The website content – type, volume, quality, freshness and frequency
Social media channels – what's relevant, which platforms are you active on
Social media content strategy – The quality and type of content you are putting on social
SEO – how well are you optimized to organic search and local search
PPC. – Do you have a PPC strategy on search engines or social media
Email marketing – Are you collecting emails, email strategy, how good is your email database?
Lead nurturing – do you have a system and team in place for lead management?
Analytics – are you collecting data, how is being used
CRM – do you a CRM integrated into your sales funnel
ROI – are you evaluating ROI on existing channels and campaigns?
There are in excess of 3.9. billion people combined on Social Media as of late 2020. Every second 11 new users sign up for social media? Social media has become a essential part of everyday modern life across the world. With this phenomenal growth and reach, Social media marketing has become an essential element to reach potential customers, engage your target audience and grow your customers and sales.
To reach your audience on Social media and engage and interest them in your offerings consistently you require the expertise of an experienced and expert social media marketing agency. We are a top digital marketing agency that can develop a holistic social media strategy for your company and enable you to reach, engage, inspire and convert your audience in to customers. Our social media expertise combines vast digital experience, data, research, content strategy, persuasive design, engaging content and proven marketing strategies to build customer confidence, trust and loyalty. Here are our core Social Media marketing services:
Research & Social Listening – Discovering what your customers care about. To know what drives your customers, you must know them on a personal level. We look behind your audience's demographics, seeking insight into the lifestyle, attitudes, and interests of your customer. We use social listening tools to see what people are saying – about your brand, competitors, industry, and business-related topics – generating data for actionable strategies. We also identify the platforms competitors use effectively, how they interact with followers, and what content gets people talking and sharing.
Platform Selection & Optimization – Choosing the right channels for your brand. Every social platform are different from each other and offers a distinctly unique audience with some spillover. We create your audience persona to develop an accurate, exact and granular understanding of who your customers are, their likes and interests, preferences and activities. Using this data we determine the most appropriate social media channels and digital marketing strategies to engage and interact with them and help build community of fans, followers, brand advocates and enthusiastic consumers of your brand.
Content strategy & Creation – How to connect and engage with your audience.
Content is still king – particularly online and on social media. With our full-service social media and digital marketing and leveraging the expertise of skilled, visualizers, art directors, copy writers, graphic designers and content strategists we create amazing audio-visual and graphic stories that elevate your brand, interest and inspire your audience and, humanized your brand and business with your community and customers. We further customize our content strategy based on our audience persona and the relevant platforms to generate consistent and quality content for your social media community.
Organic Social & Community Building – Growing a devoted following. While organic reach has been throttled across all channels it is still a valid approach for interaction with existing community of fans and followers and helps us obtain valuable feedback, inputs and social listening from this segment of the audience.
We actively develop and implement strategies to grow organic reach, build community, provide customer service, explore reputation management opportunities and obtain feedback and intelligence from our online community.
Paid Social – Amplifying reach and engagement
Knowing who your customers are and knowing where they are is only half the objective of social media marketing goals. The more crucial part of any social media plan is to successfully get your message across to your hyper-targeted audience using paid advertising campaigns, programmatic advertising, remarking campaigns, email marketing, in-app advertising and more. As part of our social media PPC campaigns we utilize industry-leading tools and methodologies including A/B testing, creative ad copy testing, landing page variations, custom audience and more to optimize results, conversions and improved ROI.
Analytics, Measurement & Optmization – Crunching the numbers
Every social media activity your brand undertakes, yields data, provides insights and enables a better understanding of how your content or advertising we received and interacted with by your audience. This is an invaluable resource to evaluate, understand, improve, tweak and re-strategize your content marketing and advertising efforts on social media channels. Deep campaign analysis and measurement can accurately pinpoint shortcomings in your creative, content, or audience profiling process and help improve your LPI's and ROI.
How to implement your digital marketing plan?
A pretty and cool looking website is not going to get you anywhere on the internet unless you do something to drive traffic and visitors to your site who engage with your business, brand or service, and choose to buy it.  Driving consistent traffic to your website requires a well planned, consistent strategy that combines amongst others methods – search engine optimization, social media marketing, e-mail marketing, pay-per-click campaigns, data capture, content marketing, newsletters, blogging, inbound marketing, web analytics and more.
Customer personas
Organic Social media
Paid Social
SEO
Paid Search
Remarketing
Email & SMS Campaigns
Content strategy
Inbound marketing
User experience
Lead management
Conversion optimization
Social commerce
Social proof and reputation management
How to measure your digital marketing success?
Once you have launched your digital marketing campaign you need to accurately measure and tabulate  data generated from your tracking tools analytics and other sources to evaluate and determine the success of your digital marketing efforts. We then analyses the traffic coming to your site, its origin and source, what visitors are doing on your site, where are they coming from, how much time they spent, which pages they spend more time on, what they did and a whole lot of other detailed analytics feedback that further helps us understand the behavior of our visitors and improve and tweak our web presence to achieve even better and more consistent results.
Amongst the hundreds of analytics reports we analyze, we rely more on the following to assess the success of our digital marketing campaigns and how to improve it:
Google Analytics reports on campaign performance
Website traffic numbers
Blogs – page views, traffic time spent, new/returning visitors, shares, comments
Unique website visitors
Cost per lead
Return on ad spend
Community
User feedback on social platforms
Reviews
Video views
SERP position changes
Conversion rates
Email – Open rate, click-through rate, bounce rate, unsubscribe rate, conversions, and leads acquired.
Social Media Posts– Engagement rates, clicks and click-through rate, conversions, leads acquired, and new fans or followers.
Landing Pages – Traffic, unique visitors, returning visitors, total page views, time spent on page, actions taken, and conversions.
Blogs – Traffic, clicks, time spent on page, unique visitors, returning visitors, actions taken, and conversions.
Explore Our Services & Solutions
We offer end-to-end services and proven expertise in digital marketing, branding, website development, and AI Automation. Here are some of our other solutions.
Intrigued to know what sets us apart and drives our success in the fiercely competitive landscape of advertising and marketing in the UAE? Look no further than the people behind our exceptional work. Know more about team and people who power our agency with their unwavering passion and innovative thinking.