Affordable Video Production Services
At Konvergense, we craft compelling video content that engages and connects. With decades of combined experience across industries, our experts elevate brands through the power of visual storytelling. Leveraging bleeding-edge tools and techniques, we produce high-impact videos aligned to marketing strategies. From concept to completion, our integrated approach delivers professional-grade videos designed to perform. Whether live-action filming or animated motion graphics, we unlock creativity through a balanced blend of art and science. Our data-driven insights shape videos optimized for target audiences across channels. See how video can humanize your brand. With strategic omnichannel distribution, take audiences on a journey beyond the ordinary. Our unique approach fuses analytics, emotion, and aesthetics into memorable video content.
Video is a captivating medium that brings brands directly into the customer journey. We help craft strategic videos that inform, inspire, and persuade at each touchpoint. Leveraging data and insights, we produce videos tailored to resonate with your audience. Our experts guide you through mapping video to business objectives - whether raising awareness, driving conversions, or launching new products.
Our approach to professional
video production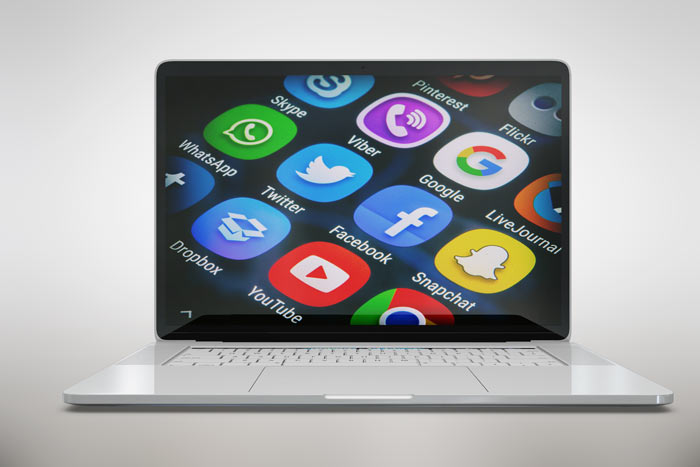 Understanding what's needed?
The first stage of any video production process is to ask questions, analyze, and understand key variables about the video to be produced.
The best video production agencies generally follow a well-established process to produce successful videos. Starting with Identifying and understand the goals and objectives of the video are crucial, this in turn helps establish what the key video message will be, how we will differentiate our content with that of competitors and what will be the story concept that will be developed in the production and scripting stages. During this stage, we may generally determine the following key elements of the video project: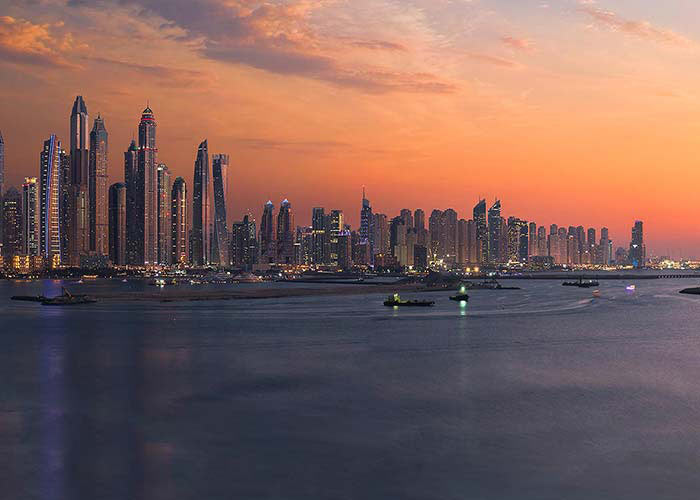 Finalizing the details of the video
The Creative stage helps us figure out exactly what type of video and what production style is required.
The next stage of the video production process involves establishing the style, tone, creative direction and format of the video. Whether we need an animated video, or a motion graphics video or a recorded video with models and actors and what will be other production values of the video including locations, sets, props, venue, makeup, costumes, lighting, extras and so forth. By the end of the creative strategy session the scope and scale and budget of the video is established and agreed. A creative strategy will determine the following elements:
Planning the required resources & schedule
Pre-productions basically summarizes all resources and content which will be required to produce the video
In this stage of the video production process the entire plan is essentially put down on paper in a proper structured manner with specific costs elements, timeframes, required resources and the entire crew and gear requirements. The entire planning, schedule, dates and times are clearly agreed and approved by the producer/director. Depending on the complexity and scale of a video project the following components may need to be established and confirmed:
Lights, camera, action and more
This is when the actual shoot happens to produce the visuals, sounds and other assest which will be used in the production of the final video.
The production phase is the culmination of all the previous stages of work done on the project. It's the execution of the plan and translating the concept, idea, vision into a final visual form in the way the story and creative plan had envisaged. The production phase enables the producer to accumulate all the raw, basic components of the video. This would typically consist of the following:
• Organizing the crew
• Organizing the required gear such as cameras, lenses on scheduled dates and locations
• Primary video shooting
• Location Sound recording (if needed)
• Voiceover recording
• Shooting B-roll
• Selecting the music
• Selecting any stock footage if required
Getting all talent release forms signed off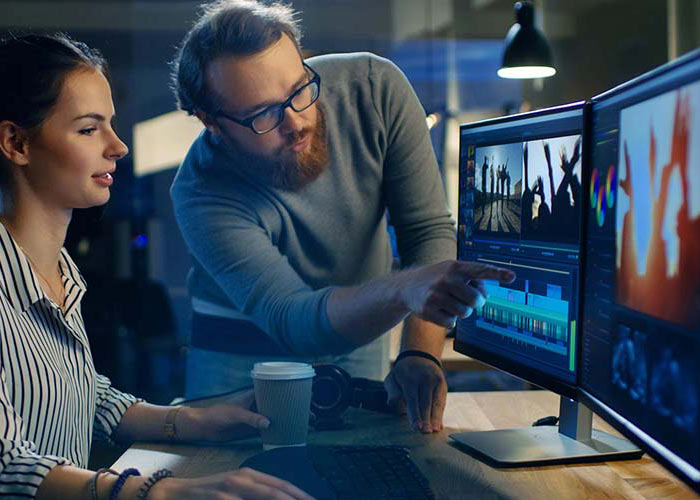 Let's get the video ready for premiere
Post-production is when the entire video is assembled in the editing studio and everyone gets to see how the final video has turned out.
Post-production is the final stage of the video production process. Typically, the director and the editor along with the colorist and sound engineer will go to work to start giving the shape and form to the assets which have been obtained from the production stage. They will begin to combine all the key elements of a video including deciding on the video style, narrative, colour tones, sound, music, special affects, motion graphics, mixing and finally editing the final video for client review and revisions.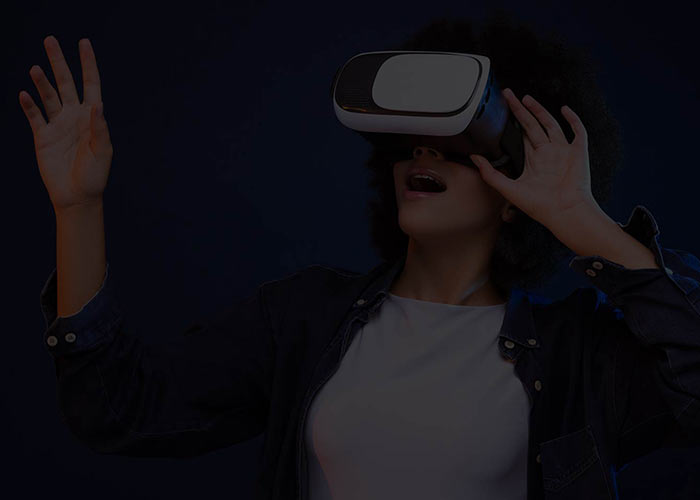 Getting views &
audience for the video
In the digital era video optimization could be the difference between a successful outcome or an average result.
Based on the selected audience and platforms for your video it is important to properly optimize and market the video so it achieves the traction, views and shareability a good video campaign should have. The video could also be used for paid advertising on Google Display Ad campaigns, YouTube ads or channel content or for organic campaigns on social media platforms such as, Instagram and Facebook. A good video optimization and marketing plan would normally include:
·Creating a properly researched description of the video
Discovering and using best performing hashtags and keywords in your niche
Associating the suitable keywords relevant to your campaign, product, service
Incorporating the proper metadata and tags to the video
Uploading to the relevant platforms in the correct orientation and resolutions
Selectively promote the video on your website, newsletter, email signature, blog, and many other customer touchpoints
nothing expresses an idea better than a video
Video marketing is enabling businesses to achieve unprecedented mileage and ROI compared to any other form of media. Here are a few stats:
88% of video marketers reported that video gives them a positive ROI compared to other forms of media use traditionally - WYZOL

49% of decision-makers say thought leadership influences their purchasing decisions. – Edelman and LinkedIn B2B Thought Leadership Impact Study

51% of marketing professionals worldwide name vides as the type of content with the highest ROI – Wordstream
68% of people prefer to watch a video to learn about a product or service, instaed of any othe media type – Wyzowl
Video Marketing That Drives Engagement & Traffic
How our unique video marketing strategy is enabling companies to generate more traffic, more engagement, and more conversions online.

Production
We produce quality videos of any kind that are aligned to your brand, business, service or marketing objectives at affordable rates on a turnkey basis.

Distribution
We advise and assist you in distributing and circulating your videos via the most suitable online channels such as social media, blogs, forums to attain maximum views.

Advertising
We create targeted ad campaigns online to promote video views to your potential customers using remarketing campaigns for enhanced conversions

Optimization
We optimize every video content for search, across all platforms to maximize views through search and discovery on all platforms

Marketing
We create a plan for our clients on how to effectively market their videos for maximum mileage using, blogs, email campaigns, and newsletters.

Monitoring
We monitor the results using Analytics across all channels and obtain valuable insight and data on what performed the best and how to leverage that medium.
Video Solutions
For the Digital Age
Video has become the most engaging content format on all social media, platforms. Video based content consistently generates far higher engagement, shareability a than image, text or links. By uploading organic content in video format on Facebook and Instagram, brands have reported a far a higher engagement and views. Clearly this is a huge opportunity for business to scale up their social media performance by developing most of their content in video format and obtain better recall and brand awareness even in organic content.
As one of the best video production agency we help clients actively engage with the opportunities being offered by video for their content marketing activities. We help you build a video strategy across all social media platforms and then produce interesting, brand-centric content to populate these platforms and hyper target potential customers. Clients also have the option of leveraging video content for Social commerce by giving customers high quality product videos which can then be linked to online shops to make a purchase.
We offer clients a high-return social media content strategy that includes ideas about what to produce, how to produce it and how and who to market it to, for the following platforms on social media:
 YouTube videos
Instagram Feed posts
Instagram Stories
Instagram Reels
IGTV Videos
Facebook videos
Tiktok videos
Linked In Videos
Twitter Videos
Gone are the days when customers would have to browse through a printed user manual or catalogue to understand how their product works. Video is fast replacing print as the primary medium for learning about a new product and service . Product videos can be produced in several ways based on your needs and target audience and the amount of information to be shared with the viewer. For businesses it is particularly useful to produce a produce or service video and simplify and distill what may be a complicated idea with ease.
Professionally produced product videos should be an integral part of the overall marketing strategy because it elevates the perception consumers have for a product or brand and help establish trust and confidence in the company. We recommend producing product videos particularly if it requires detailed explanation, elaborate description, technical elements that can best be explained visually or to just engage your customers in your product or service. The following types of product videos are the most commonly recommend for product or services:
Product launch video
Infomercials
Event videos
Live video
User Generated video
Store videos
User experience
videos
Using video for marketing and branding has surpassed all projections. It is not the preferred content format for online marketing and social media marketing. The statistics prove the trends convincingly. A massive 86% of businesses use video content, and nearly 93% of marketers believe that it is an important part of their overall strategy.
With over two billion YouTube users its easy to understand why video content and marketing has become indispensable to contemporary digitally-driven marketing efforts.  Highly proactive marketers have effectively utilized this enormous opportunity to produce sponsored content designed to influence, educate, inspire and eventually influence customers with their video content.
What exactly is branded video?
Simply speaking video content produced, promoted or marketed by a brand which subtly aims to share the brand values, philosophy, strengths and attributes is "branded content". It's important to emphasize that branded video does not directly promote or advertise the brand or its products. Branded content seeks to build brand loyalty, trust, and positioning more than anything else – however the desired outcome and long term objectives are essentially to influence customer behavior build brand engagement and eventually to monetise it in the brand's favour.
Benefits of branded video content
With the huge popularity of digital video, brands are challenged to find new and original ways of reaching their potential customers. Branded video content enables brands to obtain customer attention and interest without resorting to paid advertising and traditional marketing methods. We help brands produce thoughtfully, engaging and genuine branded content that could offer the following distinct benefits including:
Non-disruptive: Customer tend to not perceive branded content as intrusive and deliberately persuasive, that helps in positive brand association.
Emotional connection: Branded storytelling seeks to build long-term relationships, trust and positive associations with the brand as opposed to buy/sell interaction.
Engaging: Thoughtfully produced branded video content primarily aims to boost customer interest by showcasing personalized, helpful, interesting and useful stuff, making it more interesting and attention-worthy.
Authentic: Branded video content by definition is real, honest and not commercially driven. This helps make it more real and authentic.
Shareable: The eventual goal of branded content is to create brand centric stories that people love ad share with others for its intrinsic value and not commercial performance. 
According to a recent Forrester report on video advertising trends, its projected that video advertising will reach $102.8 billion by 2023. The phenomenal growth and popularity of video advertising coupled with hyper-targeting options availability of advanced analytics has made video advertising a very crucial component of any digital marketing plan.
Device usage trends worldwide indicate an overwhelming domination of mobile phones as the preferred and most frequently used platform to consumer media and content on social or otherwise. Consumers use mobile phones for virtually everything from news, to entertainment to communication and to share information. According to reliable research mobile devices contributed in excess of over 52% of all worldwide online traffic, and all video marketing stats show continuing growth.
As a result, video advertising on mobile phones is gaining popularity due to its effectiveness and huge reach. A mobile optimized video ad can obtain be an excellent medium for targeting specific set of audience with ease and relatively low cost. We produce the following most popular video ads for our clients:
IGTV video ads
In-stream video ads for Facebook
Video ads for Instagram
Bumper ads for YouTube
Long format video ads for YouTube
Video Ads for Google
Display Network
Explore Our Services & Solutions
We offer end-to-end services and proven expertise in digital marketing, branding, website development, and AI Automation. Here are some of our other solutions.
Intrigued to know what sets us apart and drives our success in the fiercely competitive landscape of advertising and marketing in the UAE? Look no further than the people behind our exceptional work. Know more about team and people who power our agency with their unwavering passion and innovative thinking.