As we navigate through the digital era, the realm of marketing continues to expand, evolve, and surprise us with new frontiers. One such platform that has taken the digital world by storm is TikTok, the video-sharing social networking service. With its extraordinary growth, TikTok is no longer just a platform for entertainment and casual scrolling – it has turned into a powerhouse for businesses, offering a robust and innovative platform to reach, engage, and convert audiences.
As of 2023, TikTok boasts an impressive 1 billion monthly active users worldwide. Moreover, with its user base comprising mainly of Gen Z and Millennials – generations with significant buying power – TikTok has emerged as a must-consider platform for digital marketers, CEOs, and entrepreneurs alike.
But what makes TikTok so unique and effective? It's the platform's emphasis on creativity and authenticity, its dynamic and fast-paced content, and the strong sense of community fostered among its users. It's a platform where trends are set, memes are born, and products go viral overnight. It's a platform that empowers brands to step out of their comfort zone, experiment with content, and engage with their audience in fun and relatable ways.
This guide aims to delve deep into the world of TikTok marketing, providing you with comprehensive insights, strategies, and tips to leverage this platform effectively for your business. From understanding the algorithm and setting up a business account, to creating engaging content and utilizing TikTok Ads – we cover it all. Whether you're a startup looking to make your mark or an established business aiming to connect with a younger audience, this guide will equip you with the knowledge to navigate TikTok's exciting landscape successfully.
So, let's embark on this journey of TikTok marketing, exploring its potential and unlocking opportunities for your business growth. Stay tuned!
Understanding TikTok for Business
As a business owner or marketer, understanding the dynamics of any platform is the first step towards formulating a successful marketing strategy. TikTok, with its unique content approach and demographic, is no different.
An Overview of TikTok's Business Features
TikTok isn't just a platform for viral dances and trends; it's a potent tool for businesses. With its business-specific features, such as a Business Account and TikTok for Business website, the platform provides a range of tools to create, measure, and optimize your advertising efforts.
TikTok Business Accounts allow you to gain deeper insights into your content performance and audience engagement. They also unlock additional features like a clickable website link in your bio and early access to new advertising features and tools. 
On the other hand, the TikTok for Business website serves as a hub for all TikTok marketing solutions, including the advertising suite, ad formats, branded effects, and insights into the platform's best practices.
TikTok's Unique User Demographics
Understanding your audience is crucial for any marketing strategy. With 60% of TikTok's active users in the U.S. being between the ages of 16 and 24, TikTok offers a direct line to a younger, engaged, and trend-setting demographic. This demographic is a digitally-native group that holds substantial buying power, making them an attractive audience for many businesses.
TikTok Vs. Other Social Media Platforms
AI finds applications in various aspects of small business operations. For example, in customer support, AI-powered chatbots can handle customer inquiries, provide instant responses, and even offer personalized recommendations based on customer preferences. In data analysis, AI algorithms can analyze large datasets, identify patterns, and extract valuable insights to inform decision-making. AI can also be applied to optimize supply chain management, improve forecasting accuracy, and enhance marketing strategies through targeted campaigns.
Case Studies of Successful Brands on TikTok
Several brands have already paved the way with successful TikTok campaigns. For instance, Gymshark, a fitness apparel brand, leveraged TikTok challenges to increase their brand visibility and engagement. Their #Gymshark66 challenge encouraged users to share their fitness journeys, amassing billions of views and creating a vibrant community around their brand.
By understanding the dynamics of TikTok for business, you're setting up a solid foundation for your TikTok marketing strategy. The following sections will dive deeper into each aspect, helping you maximize your success on the platform.
The TikTok Algorithm and Your Strategy
Understanding the algorithm of any social media platform is like unlocking the door to successful engagement. The TikTok algorithm, much like its other social counterparts, relies heavily on user behavior and engagement, but with its unique features and dynamics.
How Does the TikTok Algorithm Work?
The TikTok algorithm, although not completely revealed, relies on a recommendation system that suggests videos based on user behavior. It takes into consideration factors like the videos you've interacted with, the details of the videos you've created, and the information on your device and account settings.
One unique feature of TikTok's algorithm is its emphasis on the content of the video rather than the popularity of the creator. This means even if you're a new brand on TikTok, you still have a fair chance to get your content seen by a wide audience.
TikTok Vs. Other Social Media Platforms
While many social media platforms focus on polished, curated content, TikTok thrives on authenticity and creativity. Its algorithm values engagement and relevancy more than followers, giving every piece of content a fair shot at going viral. It's a platform where users consume content at a rapid pace, enabling businesses to connect with audiences quickly and effectively.
Moreover, TikTok is primarily a video-based platform, which is currently the most engaging type of content. This makes it a perfect platform for brands to showcase their creativity, build their personality, and interact with their audience in an engaging manner.
Leveraging the Algorithm for Your Business
To leverage the TikTok algorithm for your business, you need to pay attention to certain key areas:
Engagement: TikTok values videos that can hold attention. Make sure your content is engaging from the start and encourages users to watch till the end. The more your viewers watch, share, comment, and like your content, the more TikTok will recommend it to others.
Hashtags: Just like Instagram and Twitter, hashtags play a crucial role in TikTok as well. Using relevant and trending hashtags can boost your content's visibility.
Post Timing: Posting when your audience is most active can increase the initial engagement on your video, signaling to TikTok that your content is worth showing to more people. TikTok's Pro Accounts provide insights into your followers' activity, which can help you determine the best time to post.
User Interaction: Reply to comments on your videos and engage with your followers. The algorithm takes into consideration the complete interaction a user has with your content.
TikTok Algorithm Myths Busted
There are several misconceptions surrounding the TikTok algorithm, so it's important to separate fact from fiction.
One common myth is that TikTok suppresses content from creators who don't post regularly. While consistency can help keep your brand at the top of your followers' minds, TikTok's recommendation system primarily focuses on the performance of individual videos, not posting frequency.
Learning from Your Analytics
Your TikTok analytics can provide invaluable insights into how your content is performing and how users are engaging with it. This data can help you understand what's working, what isn't, and how to optimize your strategy moving forward.
Remember, the key to mastering the TikTok algorithm is continuous learning and adaptation. Stay updated with changes in the algorithm, and always be ready to tweak your strategy as necessary.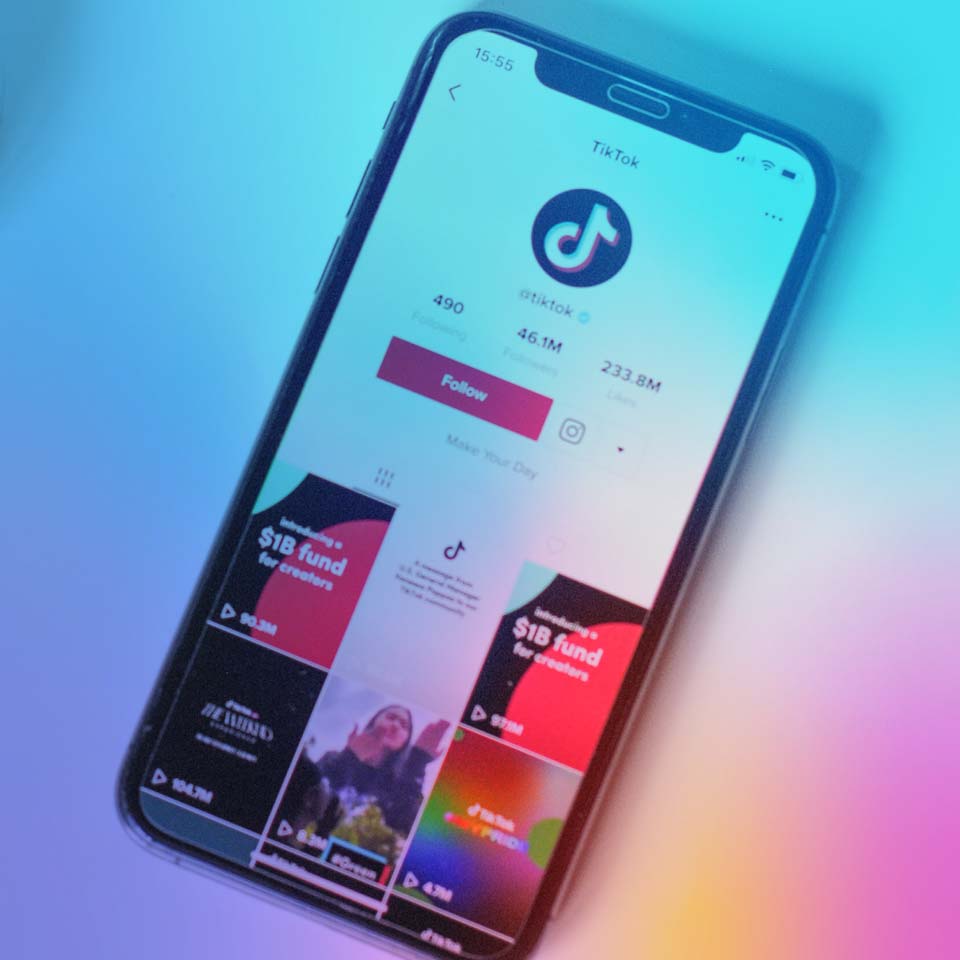 Setting Up Your TikTok Business Account
As a marketer, CEO, or business owner, the first practical step towards TikTok marketing is setting up your TikTok Business Account. This guide will walk you through the process and provide tips to optimize your profile.
Creating a TikTok Business Account
Creating a TikTok Business Account is simple and straightforward:
Download the TikTok app on your smartphone.
Sign up using your business email.
Go to 'Manage my account', tap on 'Switch to Pro Account', and then select 'Business'.
Fill in your industry, business email, and phone number.
A Business Account not only makes your TikTok profile look more professional but also gives you access to TikTok's analytics and advertising features.
Transitioning from a Personal to a Business Account
If you've already been using TikTok with a personal account, transitioning to a business account is a straightforward process. You can switch to a business account from your account settings. However, note that you might lose some features like the ability to use certain music and sounds which are not licensed for commercial use. By setting up your TikTok Business Account effectively, you're making a promising start to your TikTok marketing journey.
Optimizing Your TikTok Profile
A well-optimized profile is key to creating a good first impression on TikTok.
Profile Picture: Use a high-quality logo or image that represents your brand.
Username: Keep your username consistent with your other social media handles for easy recognition.
Bio: Write a compelling bio that tells your brand story in a concise and creative way. Make use of the 80 characters limit effectively2.
Website Link: TikTok Business Accounts allow you to add a clickable link in your bio. Utilize this feature to drive traffic to your website or a specific landing page.
Navigating TikTok Advertising
TikTok's advertising platform can be a powerful tool for reaching a younger and highly engaged audience. This section will guide you through the process of creating and optimizing your ads on TikTok. This section will guide you on how to leverage TikTok Ads to enhance your brand visibility and achieve your marketing objectives.
Introduction to TikTok Advertising
TikTok Ads Manager is the platform's in-house advertising suite that allows businesses to create, manage, and measure their advertising campaigns. Advertisers can choose from a variety of ad formats, including In-feed Ads, Brand Takeovers, and Branded Hashtag Challenges
Setting Up Your First Ad Campaign
Setting up your first ad campaign on TikTok involves the following steps:
Campaign Creation: Choose your campaign objective based on your marketing goals.
Ad Group Setup: Define your target audience, placements, budget, and schedule.
Ad Creation: Create engaging ads using TikTok's creative tools.
Remember, your ads should align with your overall content strategy and maintain the authenticity and creativity TikTok users expect.
Creating Engaging TikTok Ads
TikTok Ads should be as engaging and authentic as regular TikTok content. They should capture attention within the first few seconds, use vertical video format, incorporate popular TikTok trends, and have a clear call to action.
Measuring Your TikTok Ad Performance
 TikTok provides detailed analytics to measure your ad performance. Monitor metrics like impressions, click-through rate (CTR), engagement rate, conversion rate, and cost per action (CPA) to assess your ad's effectiveness and make necessary adjustments.
Examples of Successful TikTok Ad Campaigns
Several brands have successfully used TikTok Ads to increase their visibility and achieve their marketing goals. For instance, Guess launched the first-ever U.S. TikTok branded content campaign, #InMyDenim, which resulted in a significant increase in their brand awareness.
TikTok Ads offer businesses a unique way to reach and engage with their target audience. By understanding the ad formats, setting up ad campaigns correctly, creating engaging ads, and measuring their performance, businesses can significantly enhance their TikTok marketing success.
Ad Optimization and Best Practices
To ensure your ads perform well, keep the following best practices in mind:
Creativity: TikTok is a platform that thrives on creativity. Use the creative tools provided by TikTok to make your ads engaging and fun.
Mobile-First Approach: TikTok is a mobile-first platform, so ensure your ads are designed and optimized for mobile viewing.
A/B Testing: Test different ad formats, creatives, and targeting options to find out what works best for your business.
Monitoring Your TikTok Performance
Once you've established your presence on TikTok and started posting content, it's essential to regularly monitor your performance to understand what's working and what needs to be improved. This section will guide you on how to effectively track and analyze your TikTok marketing efforts.
Understanding TikTok Analytics
 TikTok Pro accounts provide access to TikTok Analytics, a comprehensive tool that gives you insight into your content, followers, and profile activity. It provides metrics like profile views, follower count, video views, trending videos, and more, helping you understand how users interact with your content.
Key Performance Indicators (KPIs) on TikTok
Identifying the right KPIs is crucial for measuring your TikTok performance. Some essential KPIs to track include:
Engagement Rate: Measures likes, comments, shares, and follows relative to views.
Video View Count: The total number of times your videos have been viewed.
Audience Demographics: Information about your followers' age, gender, and location.
Video Completion Rate: The percentage of viewers who watch your videos till the end.
Optimizing Your TikTok Strategy
Use the insights gained from TikTok Analytics to fine-tune your strategy. If certain types of content or posting times result in higher engagement, adjust your content plan accordingly. Always be open to testing new ideas and adjusting your strategy based on performance.
Tools for TikTok Analytics
In addition to TikTok's native analytics, there are several third-party tools that provide in-depth analysis of your TikTok performance. Tools like Pentos, TikAnalytics, and Conviva can offer valuable insights and help optimize your marketing strategy.
Regularly monitoring your TikTok performance and adjusting your strategy based on the insights can significantly improve your marketing efforts on the platform.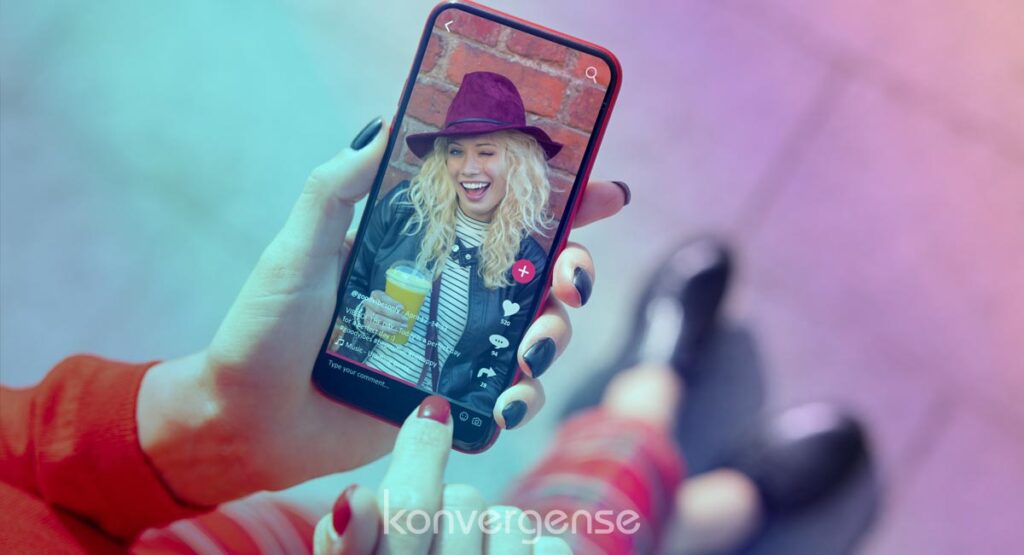 Content Strategies and Ideas for TikTok
Creating engaging content that resonates with your audience is key to your TikTok marketing success. This section will provide strategies and creative ideas to make your brand shine on this vibrant platform.
Understanding the TikTok Algorithm
The TikTok algorithm is primarily based on user interaction, video details, and device and account settings. The more engagement your content generates, the higher its chances of appearing in users' feeds. Therefore, creating high-quality, engaging content that encourages likes, comments, shares, and follows is essential.
Understanding Your Target Audience
Before creating content, it's crucial to have a clear understanding of who your target audience is. Look at their age, gender, location, interests, and what type of content they interact with the most on TikTok. This insight will help you create content that appeals to them.
Setting Clear Goals 
Every piece of content you create should align with a specific goal. Are you aiming to increase brand awareness, drive traffic to your website, generate leads, or boost sales? Setting clear goals will guide your content creation process and help measure the success of your efforts.
Embracing Authenticity and Creativity
Unlike other platforms, polished and heavily produced content doesn't necessarily perform best on TikTok. Instead, the platform favors authenticity and creativity. Embrace the raw, real, and creative nature of TikTok to create content that resonates with your audience.
Participating in Trending Challenges
TikTok is known for its viral challenges. Participating in these challenges can provide your brand with greater exposure and engagement. Always ensure the challenge aligns with your brand image before participating.
Creative Content Ideas for TikTok
Developing a robust content strategy is crucial for success on TikTok. In this section, we will explore effective content strategies and provide you with creative, fun, and interesting ideas to engage your audience on TikTok.
Behind-the-Scenes Content
Take your audience behind the scenes of your business or brand. Show them the process of creating your products, give them a glimpse into your office or workspace, or share fun moments with your team. This type of content humanizes your brand and fosters a sense of connection with your audience.
How-To and Educations Content
Creating valuable educational content for your audience: Share educational content that provides value and information related to your industry, products, or services. This can include tutorials, tips, hacks, or demonstrations. By offering educational content, you position yourself as an expert and resource in your field, building trust and credibility with your TikTok audience.
Examples of brands that successfully use educational content on TikTok: The Home Depot is a prime example of a brand that shares educational content on TikTok. They provide DIY tips, home improvement hacks, and creative ideas through short and engaging videos. This valuable content resonates with their target audience and positions The Home Depot as a go-to resource for home improvement projects.
User-Generated Content (UGC)
Encourage your followers to create and share content featuring your brand or products. Launch branded challenges or contests that invite users to showcase their creativity and engage with your brand. UGC not only generates buzz around your brand but also helps you reach a wider audience through the followers of participants.
Encouraging followers to create content involving your brand: Actively encourage your TikTok followers to create content featuring your brand or products. This can be done through branded challenges, hashtags, or specific calls to action in your videos or captions. Make it easy for users to participate by providing clear instructions and guidelines. By involving your followers in the content creation process, you foster a sense of community, increase engagement, and generate authentic user-generated content that showcases your brand in a relatable and organic way.
Examples of successful user-generated content campaigns on TikTok: A great example of a successful user-generated content campaign is the #ShareACoke challenge by Coca-Cola. They encouraged users to create videos of themselves sharing a Coke with a friend and using the hashtag. The campaign generated thousands of user-generated videos, increasing brand visibility and creating a positive association with the Coca-Cola brand.
Humor and Entertainment
TikTok is known for its lighthearted and humorous content. Infuse humor into your content by creating funny skits, jokes, or comedic scenarios related to your brand or industry. This type of content can help grab attention and create a positive association with your brand.
Inspirational and Motivational Content 
Inspire and motivate your audience by sharing uplifting stories, quotes, or messages. Tap into emotions that resonate with your target audience and align with your brand values. Such content can create a deeper connection and foster a loyal community around your brand.
Collaborations with Influencers
 Collaborate with TikTok influencers who align with your brand and have an engaged following. Partner with them to create co-branded content, product reviews, or sponsored videos. Influencer collaborations can help expand your reach, build trust, and tap into the influencer's existing audience.
Duets and Reacts 
Take advantage of TikTok's duet and react features to engage with your audience and other TikTok creators. Duets allow you to create side-by-side videos with another user's content, while reacts enable you to respond to existing videos. These features provide opportunities for collaboration, interaction, and amplification of your brand's message.
Trend Adaptation
Keep an eye on the latest TikTok trends and adapt them creatively to align with your brand and target audience. Put your unique spin on viral challenges, dances, or memes to showcase your brand's personality and connect with the TikTok community. Trend adaptation can help your content gain traction and increase its shareability.
Interactive content
is a powerful tool to engage your TikTok audience and foster meaningful interactions. By incorporating polls, Q&As, and other interactive elements into your videos, you can create a more dynamic and engaging experience for your viewers.
Using polls, Q&As, and other interactive content to engage your audience:
Start by leveraging TikTok's built-in features, such as polls and Q&A stickers. Polls allow you to ask your audience questions and receive real-time feedback, while Q&As enable you to directly interact with your viewers by answering their questions. By incorporating these interactive elements into your content, you encourage active participation and create a sense of community around your brand.
How interactive content can boost your visibility on the platform:
Interactive content has the potential to generate higher engagement, as it encourages viewers to interact with your videos through likes, comments, and shares. TikTok's algorithm favors content that receives high engagement, thus increasing the chances of your videos being shown to a wider audience. Additionally, interactive content often sparks conversations and encourages users to tag their friends, leading to increased visibility and potential viral reach.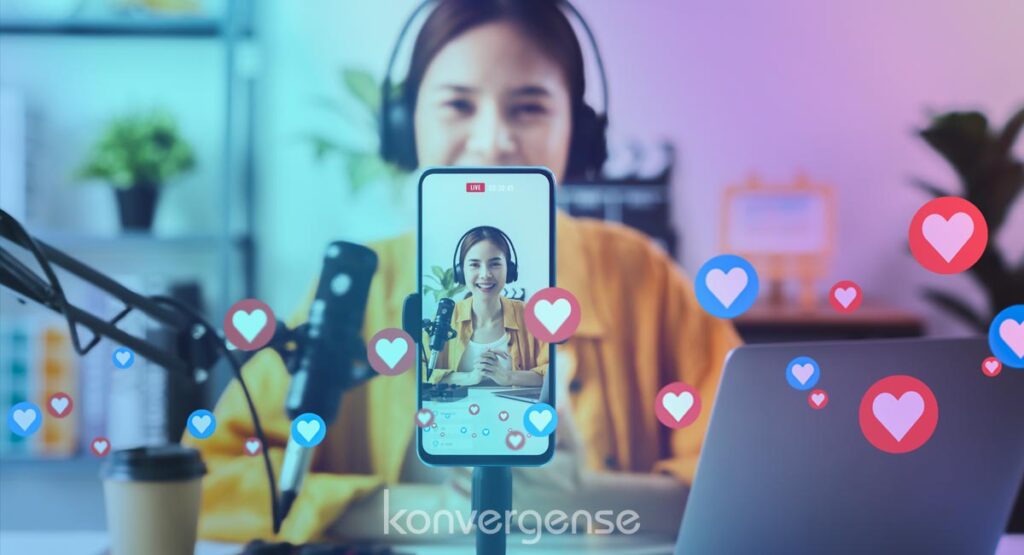 Leveraging TikTok's E-commerce Features
With the introduction of several e-commerce features, TikTok has emerged as a potent platform for online businesses. This section will guide you on how to leverage these features to drive business growth.
Exploring TikTok Shopping Features
TikTok offers various shopping features that can be integrated into your marketing strategy. These include:
TikTok Shop: A mini-program within TikTok where brands can set up an online storefront.
Product Links: Brands can add links to their products in their TikTok bio or video descriptions.
Shoppable Ads: Advertisers can create in-feed ads that direct users to their online store1.
Using TikTok Live Shopping
TikTok Live Shopping is a feature that allows brands to host live-streamed shopping events. During these events, brands can showcase their products, interact with viewers in real-time, and viewers can make purchases directly from the live stream2.
Collaborating with TikTok Creators for Product Promotion 
TikTok's Creator Marketplace enables brands to collaborate with creators for product promotion. Creators can promote products in their videos, and viewers can click on the product links to make purchases.
Best Practices for Using TikTok's E-commerce Features
Here are some best practices to effectively use TikTok's e-commerce features:
Align with Your Brand: Ensure your TikTok Shop and product promotions align with your overall brand image and messaging.
Engage with Your Audience: Use live shopping events and video content to engage with your audience and build relationships.
Collaborate with Relevant Creators: Collaborate with creators whose audience aligns with your target market.
With its unique blend of content, community, and commerce, TikTok offers a world of opportunities for online businesses. By leveraging its e-commerce features, you can connect with your audience in a more engaging and direct way, ultimately driving business growth.
The Power of TikTok Influencer Partnerships
In today's digital landscape, influencer marketing has emerged as a highly effective strategy, and TikTok is no exception. The platform is teeming with creators who have amassed significant followings, making TikTok influencer partnerships a valuable tool for brands.
Why TikTok Influencer Partnerships?
TikTok influencers have the power to reach millions with a single post. Moreover, their followers trust their recommendations, turning influencers into a valuable resource for brands. Collaborating with the right influencers can enhance brand visibility, increase engagement, and boost conversions.
Choosing the Right TikTok Influencer
Choosing the right TikTok influencer for your brand involves several considerations:
Relevance: Ensure the influencer's content aligns with your brand and product.
Reach: Look at the influencer's follower count, but also consider their engagement rate, as it can be a better measure of their true influence.
Authenticity: Influencers who regularly engage with their followers and produce genuine content can be more effective partners.
Establishing Influencer Partnerships
Once you've identified the right influencers, reach out to them with a personalized proposal outlining the potential partnership. Be clear about your expectations, deliverables, and compensation.
Crafting a Successful Influencer Campaign
Work with the influencer to create a campaign that feels authentic and natural to their followers. Whether it's a product review, a tutorial, a giveaway, or a challenge, the campaign should align with the influencer's usual content style.
Types of Influencer Collaborations 
There are several ways to collaborate with influencers on TikTok:
Sponsored Posts: The influencer creates content featuring your product or service.
Product Reviews: The influencer uses your product and shares their honest opinion with their followers.
Takeovers: The influencer takes over your brand's TikTok account for a day, creating content and interacting with your followers.
Branded Hashtag Challenges: The influencer promotes a hashtag challenge sponsored by your brand.
Measuring the Success of Influencer Partnerships
Monitoring the success of your influencer partnerships is crucial. Track metrics like engagement, followers gained, and conversion rate to evaluate the effectiveness of your collaborations.
Examples of Successful Influencer Marketing Campaigns on TikTok
Several brands have leveraged influencer marketing to achieve remarkable results on TikTok. For instance, Gymshark's #Gymshark66 challenge, in collaboration with several fitness influencers, led to a significant increase in brand visibility and user-generated content.
In conclusion, influencer marketing on TikTok offers brands an effective way to reach a wider audience, enhance brand visibility, and drive engagement. By choosing the right influencers, establishing clear partnerships, crafting authentic campaigns, and measuring their success, businesses can maximize their TikTok marketing effectiveness.
TikTok influencer partnerships, when executed well, can significantly amplify your brand's presence and impact on the platform. Choose your partners wisely, align your goals, and track your success for the best results.
Utilizing TikTok Trends for Business
TikTok is a platform driven by trends, making it vital for businesses to stay updated and effectively utilize them. This section will provide insights on how to leverage TikTok trends to enhance your business's visibility and engagement.
The Power of Trends on TikTok
Trends are at the heart of TikTok's culture, with popular songs, dance challenges, memes, and formats spreading rapidly across the platform. Participating in these trends is an excellent way for businesses to boost visibility, engage with the TikTok community, and showcase their brand personality.
Finding Trends on TikTok
The Discover page, FYP (For You Page), and trending hashtags are the primary places to find trends on TikTok. Keeping an eye on popular creators and competitors can also provide insights into the latest trends.
Incorporating Trends into Your Content Strategy
When incorporating trends into your content strategy, it's essential to choose ones that align with your brand identity. Be creative in adapting the trend to fit your brand, and always prioritize authenticity. Forced or off-brand content can deter users and negatively affect your brand image.
Creating Your Own TikTok Trend
While following trends is essential, creating your own can provide even more significant engagement and visibility. Businesses can do this by creating a catchy song, a unique dance, or a challenge. Encourage your followers to participate and share their own versions of the trend.
Examples of Businesses Leveraging TikTok Trends
Several businesses have successfully leveraged TikTok trends to boost their brand. For instance, Chipotle's #GuacDance challenge generated massive engagement and a record-breaking increase in guacamole sales.
In conclusion, TikTok trends offer businesses a unique opportunity to engage with their audience and increase their visibility. By strategically incorporating them into your content strategy, you can enhance your brand's presence and reach on the platform.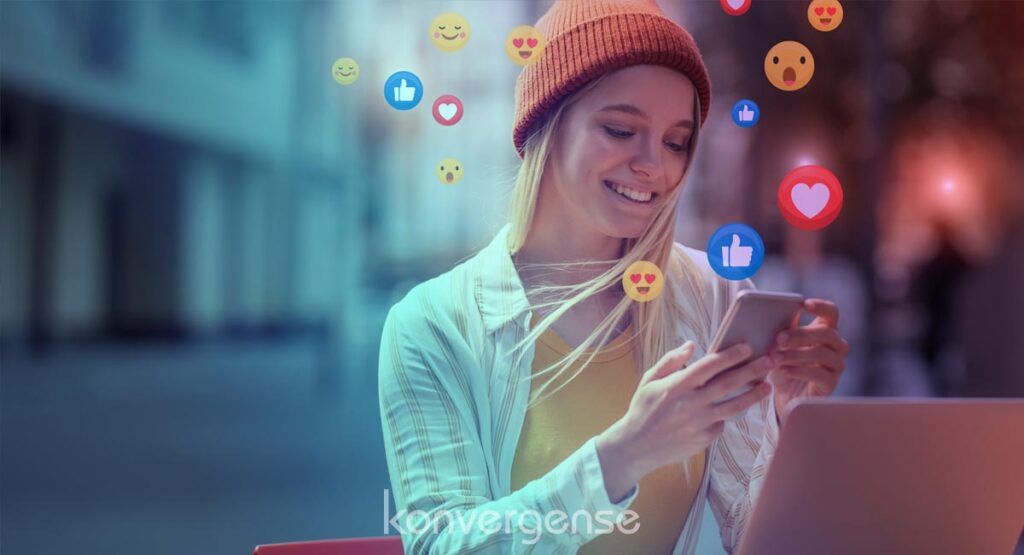 TikTok Marketing Challenges and How to Overcome Them
While TikTok presents exciting opportunities for businesses, it also comes with its fair share of challenges. Understanding and addressing these challenges is essential to running a successful TikTok marketing campaign. In this section, we will discuss common TikTok marketing challenges and provide strategies to overcome them.
Creating Engaging Content
Challenge: Capturing the attention of TikTok's fast-scrolling users and creating content that stands out can be a challenge.
Solution: Experiment with different content formats, leverage trending challenges, incorporate storytelling, and use eye-catching visuals and effects to create engaging and shareable content. Monitor the performance of your content and adapt your strategy based on what resonates with your audience.
Reaching the Right Target Audience
Challenge: Identifying and reaching your target audience amidst TikTok's vast and diverse user base can be a challenge.
Solution: Use TikTok's targeting options to refine your audience based on demographics, interests, and behavior. Collaborate with influencers who have a strong presence among your target audience. Continuously monitor and analyze your audience insights to refine your targeting strategy.
Staying Relevant and Adapting to Trends
Challenge: TikTok trends and user preferences evolve rapidly, making it challenging to stay relevant and adapt to changing dynamics.
Solution: Stay updated with the latest TikTok trends, viral challenges, and popular content themes. Actively engage with the TikTok community to understand emerging trends and participate in them authentically. Continuously monitor the content performance and make necessary adjustments to align with the evolving trends.
Managing Negative Comments and Brand Reputation
Challenge: Like any social media platform, TikTok is not immune to negative comments and potential brand reputation risks.
Solution: Develop a social media moderation policy to address negative comments promptly and professionally. Respond thoughtfully and empathetically to negative feedback, focusing on resolving issues and maintaining a positive brand image. Actively engage with positive comments and user-generated content to foster a positive brand reputation
Measuring ROI and Effectiveness
Challenge: Measuring the return on investment (ROI) and the overall effectiveness of your TikTok marketing efforts can be challenging.
Solution: Set clear goals and key performance indicators (KPIs) aligned with your overall marketing objectives. Track relevant metrics such as engagement rate, follower growth, click-through rate (CTR), conversions, and sales. Utilize TikTok's built-in analytics, as well as third-party tools, to measure and analyze your performance. Regularly evaluate and adjust your strategy based on the insights gained.
In conclusion, while TikTok marketing comes with its challenges, they can be overcome by creating engaging content, refining your target audience, staying relevant to trends, managing brand reputation, and measuring your performance effectively. With a strategic approach and continuous adaptation, you can navigate these challenges and unlock the full potential of TikTok for your business.
Case Studies of Successful TikTok Marketing
In this section, we will explore real-life case studies of successful TikTok marketing campaigns. By examining these examples, we can gain valuable insights into effective strategies and tactics used by brands to achieve remarkable results on the platform.
Chipotle: The #GuacDance Challenge
Chipotle, the popular fast-casual restaurant chain, launched the #GuacDance challenge on TikTok to promote National Avocado Day. They collaborated with influencer David Dobrik to kickstart the challenge, encouraging users to show off their best dance moves with avocados. The campaign garnered over 250,000 user-generated videos and 430 million video starts, leading to a 68% increase in avocado impressions and driving sales for the brand.
Ocean Spray: The Fleetwood Mac Challenge
Ocean Spray, the juice brand, experienced viral success with the Fleetwood Mac Challenge. The trend began when a TikTok user recorded himself skateboarding while drinking Ocean Spray cranberry juice and listening to the song "Dreams" by Fleetwood Mac. The video went viral, inspiring countless recreations and tributes. Ocean Spray embraced the trend, shared the video on their own platforms, gifted the original creator a new truck, and experienced a surge in sales and brand exposure.
Fenty Beauty: The #FentyBeautyHouse Campaign
Fenty Beauty, the makeup brand created by Rihanna, launched the #FentyBeautyHouse campaign on TikTok. They partnered with a group of TikTok influencers to create a series of videos featuring makeup tutorials, beauty transformations, and challenges using Fenty Beauty products. The campaign generated over 5.3 billion views and significantly increased brand awareness and engagement among the TikTok community.
The Washington Post: Engaging News Coverage
The Washington Post, a renowned news publication, has successfully utilized TikTok to engage with a younger audience. They create short, informative, and entertaining videos covering news topics and behind-the-scenes glimpses of their journalistic process. By adopting a lighthearted and relatable tone, The Washington Post has gained millions of followers and sparked meaningful conversations around important news issues on the platform.
Elf Cosmetics: Branded Hashtag Challenges
Elf Cosmetics, a beauty brand, has leveraged TikTok's Branded Hashtag Challenges to engage their audience and encourage user-generated content. They launched the #eyeslipsface challenge, inviting users to showcase their creativity using Elf Cosmetics products. The challenge went viral, generating over 5 million user-generated videos and 8.6 billion views. The campaign not only increased brand awareness but also drove a significant boost in sales for Elf Cosmetics.
By studying these successful TikTok marketing case studies, we can learn valuable lessons about leveraging trends, collaborating with influencers, creating engaging challenges, and embracing user-generated content. These brands have demonstrated the power of creativity, authenticity, and strategic marketing approaches on TikTok.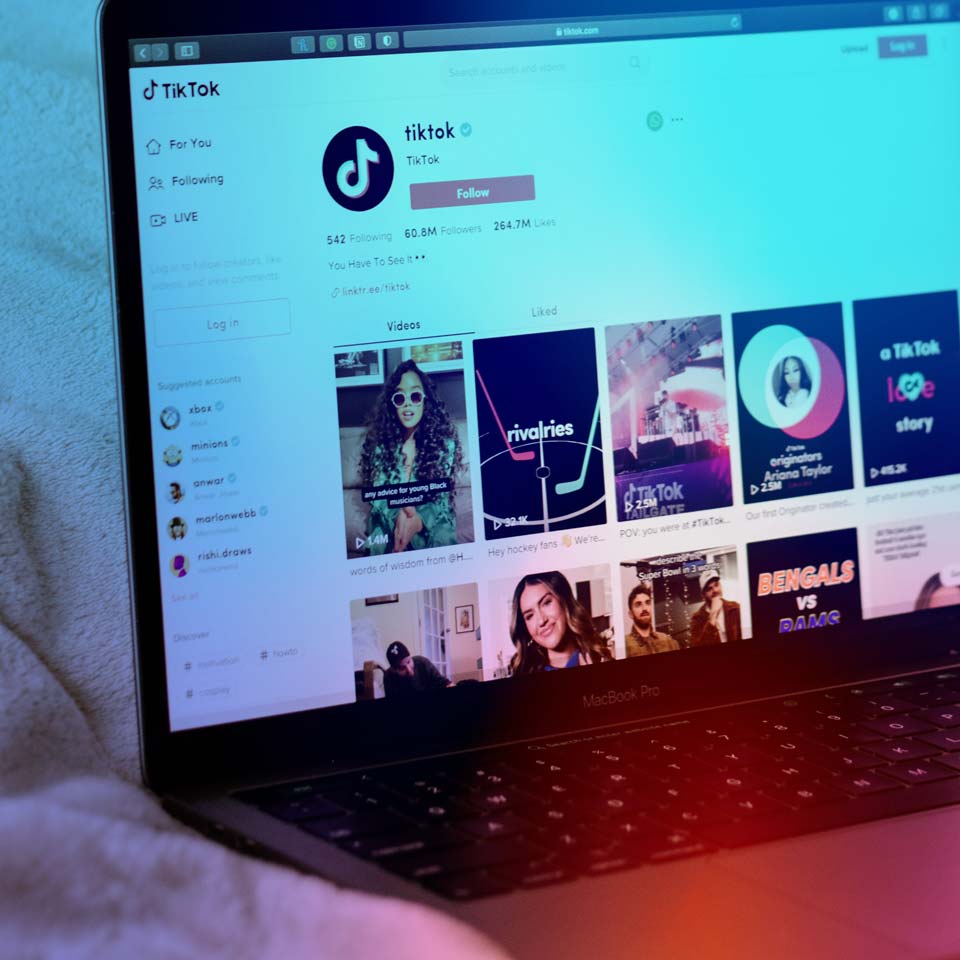 TikTok has emerged as a powerful platform for businesses to connect with their target audience in a creative and engaging way. Leveraging TikTok's features, trends, and content strategies can unlock a world of opportunities and help businesses thrive in the ever-evolving digital landscape.
Throughout this comprehensive guide, we have explored the various aspects of TikTok marketing, starting from understanding the platform and its audience to developing effective content strategies, utilizing TikTok trends, leveraging ads and influencer marketing, engaging with the audience, and analyzing performance.
By harnessing the power of TikTok, businesses can:
Reach a massive and diverse audience: TikTok boasts over 1 billion active users worldwide, presenting businesses with an unparalleled opportunity to connect with a vast and engaged audience.
Showcase creativity and authenticity: TikTok's emphasis on short-form videos encourages brands to think outside the box, experiment with unique content formats, and showcase their authentic personality. By embracing TikTok's creative spirit, businesses can capture attention, resonate with their audience, and stand out from the competition.
Foster community and engagement: TikTok thrives on community-driven engagement. By actively participating in challenges, encouraging user-generated content, and engaging with followers, businesses can build a loyal community and foster meaningful connections with their audience.
Drive brand awareness and conversions: With its viral nature, TikTok has the potential to amplify brand visibility and drive conversions. By creating compelling and shareable content, optimizing TikTok ads, leveraging influencer collaborations, and tracking performance, businesses can achieve significant brand exposure and tangible business outcomes.
It is crucial for businesses to stay updated with the latest TikTok trends, features, and guidelines. Regularly analyzing performance metrics, adapting strategies based on audience insights, and monitoring industry best practices will ensure sustained success on the platform.
Here are some common questions about TikTok marketing:
Q1: Is TikTok only for younger audiences? A: While TikTok is popular among younger demographics, its user base is rapidly diversifying. It presents valuable opportunities for businesses targeting various age groups and interests.
Q2: How can I measure the success of my TikTok marketing efforts? A: TikTok provides built-in analytics tools, including insights on video views, engagement, and audience demographics. Additionally, third-party tools can help track conversions and ROI for a more comprehensive evaluation of your TikTok campaigns.
Q3: Can my business succeed on TikTok without using influencers? A: While influencer marketing can be highly effective on TikTok, it is not the only way to achieve success. Authentic and engaging content, coupled with strategic use of TikTok's features, can help businesses organically grow their presence and engage with their target audience.
Q4: How often should I post on TikTok? A: Consistency is key on TikTok. Posting regularly, ideally multiple times a week, helps increase visibility, reach, and engagement with your audience.
Q5: How do I handle negative comments or feedback on TikTok? A: It is essential to respond professionally and thoughtfully to negative comments, addressing concerns and seeking resolutions. Engaging in a respectful and empathetic manner can help turn negative experiences into positive ones and protect your brand's reputation.
Remember, TikTok is an ever-evolving platform, and staying up-to-date with its trends, algorithm changes, and community dynamics is vital for effective marketing.
While this guide provides comprehensive insights, it is crucial to supplement it with current data, examples, and high-authority external resources to ensure the accuracy and relevance of your TikTok marketing strategy.