We are the best Brochure Design Company
SEND US A MESSAGE & we'll call you back
Best Brochure Design Company in Dubai
Brochures are essential marketing & communication tools that can inform, educate, influence, and inspire your audience. We are a reputed brochure design company with over 15-years of experience and more than 1,200 retained clients in the UAE. We conceptualize, write content, provide photography, translation, design & print services to produce professional brochures, catalogs, company profiles for any business of any scale and in any industry.
We are one of Dubai's trusted brochure designing and graphic design services companies. We create elegant, modern print brochures, E-brochures, interactive brochures, flyers, company profiles, newsletters, and other company collaterals at affordable rates. With over 550 brochures designed for startups, SME's and large corporations in the UAE, you can count on us for quality work. Here are our brochure design services:
Best Practices For
Designing Brochures
Creating brochures that connect with your customers & make a
great first impression of your product or business requires a combination of design science, colors, art, writing, visual aesthetics, and more. Here are the important factors.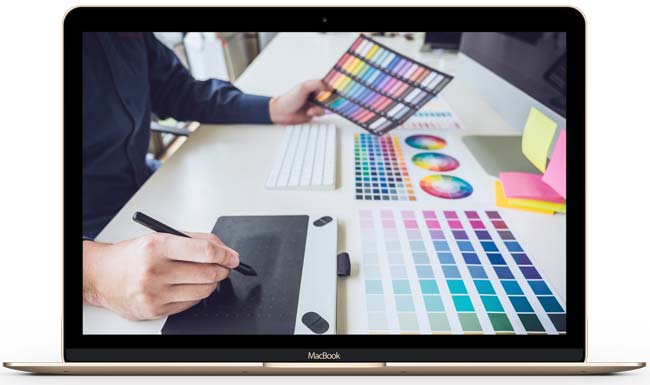 Research & Need Analysis
When you start to produce a brochure, you should also have a clear and well-defined understanding of what the brochure is about and what purpose it will serve, and what information, and value it will offer its readers.

Target Audience
The approach you take towards designing a brochure will differ based on the type of audience who will use it. Is it aimed at women, students, business owners, professionals or government officials?

Creative Style
Creative styles describe the look, feel, mood, colors, typefaces, image styles, the layout structure, and other technical elements that will determine the final appearance of the brochure and also how it is printed.

Quality Photographs
The sophistication, elegance, & quality of your brochure is greatly determined by the quality of photographs, graphics, illustrations, and visual assets that will be used in the design & how readers react to it.

Relevant Content
Modern business brochure trends no longer have pages and pages of written content that nobody really has the time to read. Short, crisp, and professionally written content with headers works best.

Digital Brochure
Even before the pandemic hit us, information sharing was largely digital in nature. In 2021 and beyond printed brochures will be replaced entirely by sophisticated multimedia e-brochures that customers expect.
Need advice, free consultation, or want to get started with your project? We will be happy to help, please submit the form below or better still, give us a call on the customer hotline number below for immediate assistance.
CALL FOR A FREE CONSULTATION