E-Commerce Website Developers
We are experts in designing & developing modern E-commerce stores, business websites, & mobile apps – quickly, easily & based on your needs & budget. Send a message, or call us to get a free consultation or quote & get all your questions, answered.
send us a message & we'll call you back
High-performance
E-commerce website development
We have been empowering businesses of all sizes in the UAE to design, build and maintain professional websites, develop and promote high-end, AI powered E-commerce stores & create high-performance and versatile mobile applications for the last 15 years. Our website design & development services include E-commerce Strategy & marketing, website content production, website hosting, CMS systems, digital marketing & SEO solutions.
As one of the UAE's top web design and development companies, we use the latest technology stack and proven web development frameworks to build premium, fast, and reliable websites e-commerce stores, and iOS/Android native and hybrid apps. We have a reputation for developing feature-rich digital assets, excellent user experience, innovative interface design, optimized device compatibility, and enhanced performance. It is vitally important for businesses to build a rich, functional, well-optimized, and secure website and eCommerce store to be competitive and fully engaged with all customer's touchpoints. Here is a list of our core website design development and eCommerce services:
How we design your
E-commerce Store in 2021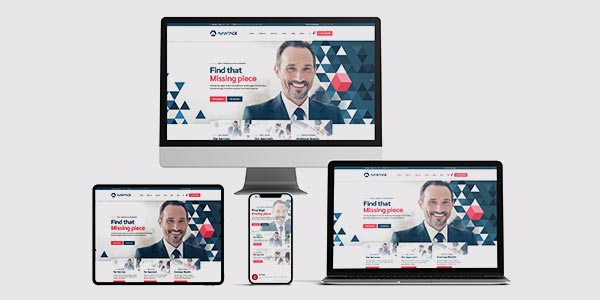 Developing a website & eCommerce Strategy
Putting up a pretty looking website on the internet is the easiest thing to do, today. However, in the saturated and overcrowded online and offline market place, a website will not get you anywhere unless your website is backed up by a carefully planned and well thought omnichannel online marketing strategy. We help companies analyze, discover, and apply data-driven insights to develop a comprehensive online marketing strategy that consists of their website, eCommerce platform, mobile app, and internet marketing.
To create an effective online marketing strategy for clients we must understand how your offline business works, what are your products and services, who are your customers, how they interact with your brand, how do your sales and marketing funnels work and so much more.
The best website design and eCommerce development companies will factor discovery, data, and business insights into developing a holistic online business strategy for their clients. Researching your industry and competitors, understanding buying behavior and traditional sales channels, after-sales service and support, delivery process, and returns – everything needs to be documented and understood.
Are your clients the end-users and direct consumers or do you sell to businesses? If you are in the B2B space your eCommerce approach may have to be slightly different than if you were in the B2C segment.
Either way, the Synergy TWD team business analysis team will ask the right questions and gather the required information to easily migrate your offline sale process into an online automated eCommerce store with ease.
• Research your competition
• Research your niche and industry
• Analyze online marketing trends and practices
• Get inputs from existing clients
• Talk to potential customers and obtain feedback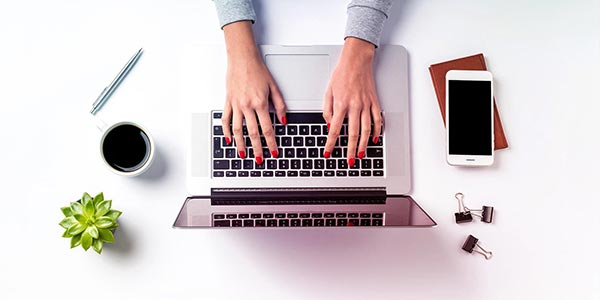 Knowing who your customers are, & where to meet them online
Knowing who your potential customers are, makes it easy for you to reach out to them via social media, search, email, inbound marketing, and other methods. Knowing your customers also enables you to determine what would be the best platform, medium, device, or channel to engage them and promote your online offerings
We enable companies to create their audience persona and help with the required audience analysis to fully understand who are the audience most interested in your products and services and what would be the most effective online marketing strategy to talk to your customers.
To create an effective marketing strategy for your online business you should start with the following key insights about your customers:
• Who are my potential customers, age, gender
• Their geographical location, education, income
• There likes, interests, affinities and inclinations
• Where and what is there online activity
• Online purchase history and behavior
• Understand their brand preferences
• Knowing how to engage them
• Using this information to create your audience persona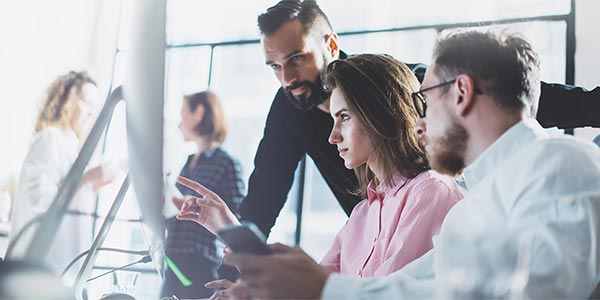 How we develop amazing websites & apps, your customers will love?
Our years of experience as one of the best web design and development companies in the UAE has given us an in-depth expertise in ecommerce development across multiple industries. We advise and inform you on the best practices and approach to developing your online store and then do it for you.
Right from choosing the best website and eCommerce platform/CMS, to creating a visually attractive design and high-converting product pages, from writing interesting and persuasive product descriptions and shooting beautiful product images to choosing your eCommerce color palette, and much more.
In addition to designing and developing your website and online store, our web development services also include advice on the best payment gateway for your online store depending on your products and industry, integrating the payment gateway on your online shop, tie-up with a delivery management firm to handle your deliveries and returns, assist you with the best pricing policies and get your ready to launch your online shop to the internet. 
Here are a few important steps in developing your eCommerce store:
Ecommerce Platform selection
Logo/branding design (if you are a new business)
Store/Website design & development
Product Listing &
Photography
Finalizing pricing and service terms
Organizing & Managing delivery & returns
Choosing a payment gateway or COD (cash on delivery)
Activating & Launching the store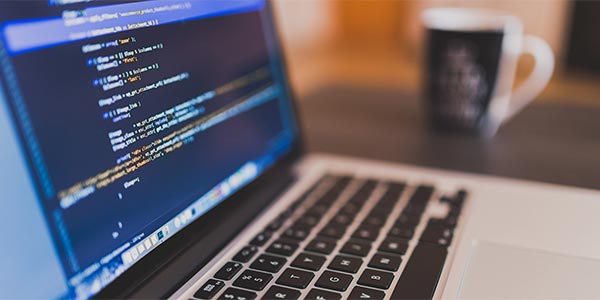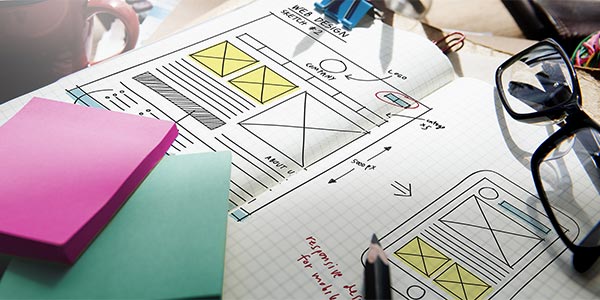 How we promote & grow your online business?
Once you have a spanking new website or online store live on the internet, the real work of promoting your online business and acquiring new customers and leads begins. We create an omnichannel digital marketing strategy that includes, social media marketing, SEO, Search engine marketing, pay-per-click campaigns, and Content strategy.
We hyper-target your audience using available channels and methods based on relevant audience persona that enables you to promote & sell your products to targeted customers across the web using a tested online marketing plan.
Ongoing marketing optimizations such as SEO, paid advertising on relevant social media platforms, data capture and email marketing campaigns, generating social proof for your business such as Google and Facebook reviews, and starting a blog which will help you create inbound traffic with useful articles and informative posts.
Here are the essential promotional and marketing activities which a new online business should focus on to start generating traffic and customers on its store.
Analytics
SEO
Social Media campaigns
Search/Display campaigns
Email marketing
Data capture & email list
Create a launch
Promotions & offers
Prepare a Social Selling Plan
Create contests and promotions on Social
Work collecting positive customer reviews
Create a blog on your store
Work on content strategy for your social media accounts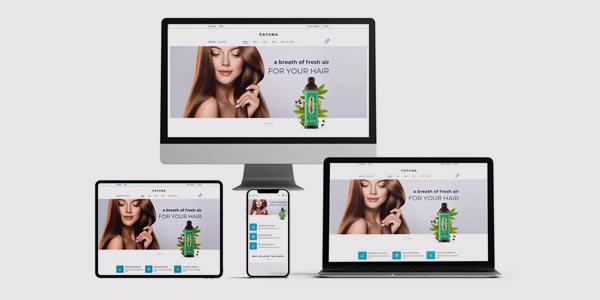 How to sustain your eCommerce business & drive revenue?
Your website or an eCommerce store requires consistent efforts to reach new customers, improve conversions, lower cart-abandonment rates, increase sales, strengthen marketing funnels, and continue to drive traffic, and revenue from the website. By leveraging your analytics data and customer insights generated from your online store, social media platforms, email campaigns, and other online marketing efforts we enable you to improve your conversion optimization and finetune your online strategy for long-term success.
We process, analyze the available data and share valuable intelligence with our clients on how to improve and grow their online engagement and reach more customers. We also advise them on fine-tuning and tweaking their digital and content marketing activities and continue to drive growth for their business.
Our eCommerce marketing solutions utilize cutting edge techniques including heat maps, data visualization, page optimization, and shopping cart abandonment data to visualize customer behavior and engagement and suggest improvements to boost online conversions and sales.
Amongst the many activities we undertake for supporting our clients, the following are most crucial for building a high-performance eCommerce website.
Technical support
Analyzing Shop data and analytics
Improving marketing techniques & conversion
Getting customer feedback
Improving customer experience and site performance
Empowering companies with E-commerce expertise & ideas
Best practices for professional website design & development
Super fast page loading speeds
Google loves fast loading websites and so do customers. Website pages should take under 3 seconds to load on mobiles and desktops for the best user experience, low bounce rates and better search engine rankings


Easy intuitive navigation
Visitors should be able to reach most sections of the websites and find the information they are looking for in 2 clicks. The navigation should be simple, easy and intuitive and not buried in multiple layers.


Fully optimized to mobile devices
Mobile-first approach is here to stay. Mobile adoption and use for search related queries and ecommerce has seen a massive growth world wide, its imperative that websites are fully responsive and AMP enabled preferable to ensure an excellent user experience for visitors.


Typography & readability
Websites content must be easy on the eyes and quickly readable. Web fonts which are designed for online media must be used and, font sizes must be optimized to devices and resolutions for easy reading.


Visual and minimal design
Heatmap data and studies on browsing behavior and latest trends in user interface design all point to a more visual design instead of using large text blocks and a lot of content. Especially on home pages where too much information can confuse a visitor.


Well structured content hierarchy
Professionally developed websites follow a clear, well defined and visible content and navigation hierarchy. From the header to the sub header and body copy the visitors should be able to absorb key information without having to read the whole paragraph.


Interactive media and videos
93% of marketers rate interactive content as highly effective at educating prospective customers. In addition video is the fastest growing and most effective content format on the internet. Customers love interactivity elements such as infographics, calculators, interactive eBooks, polls and surveys, animated videos, whiteboard videos which can be used to convey important information.
New ecommerce segments and consumer behaviors have appeared.
According to a 2020 study, 41% of customers said they were shopping online for things they would normally buy in-store – like groceries, home essentials, healthcare and grooming products. This shift has given rise to a new segment of ecommerce business as consumers look for convenience and ease. These behaviors could very well end up being permanent.
The pandemic has fueled ecommerce boom and online competition
Ecommerce sales have been accelerated by the pandemic reaching and all-time high level globally. This has also fueled peak competition as more and more companies start sell online. Customer experience, pricing, fulfillment and omni-channel presence will differentiate between the winners and losers.
Fulfillment cost will reduce margins
64% of consumers want their orders shipped for free, and 72% of global consumers would like brands to use sustainable and environmentally friendly packaging. Fulfillment costs will start to go up and companies must find a way to contain eroding margins.
Personalization will win
Personalization enables online businesses to build personal interactions and customized experiences in their online stores. This enables higher conversions and can improve customer retentions. AI powered tools can offer tailored product recommendations and website personalization based on their preferences and needs.
Efficient Search Functionality
Accurate and comprehensive site search functionality can be a valuable factor in improving session times, shopper experience conversion and sales. Studies have shown that up to 80% of users leave an online store if search, navigation, and product listing is less than topnotch.
Product Visualization
Product visualization is a relatively new trend but a popular one with online shoppers as it improves customer user experience and make the product feel more personal. Product visualization technologies uses high-quality images that show the product in actual environments and present it in the manner the user will receive it.
Does your company really need a mobile app?
Mobile apps are all the rage these days even tough few companies actually leverage the functionality of mobile apps to grow their conversions, capture customer data and improve ecommerce sales. While you may be tempted to develop a mobile app for your busines it would only make sense to do that if it can fulfill a need that your mobile optimized responsive website can. If you can focus and in point clear, tangible benefits to your customers, and the hard work and investment that goes into building a good app could be worth the investment. Here is how to decide if your business needs a mobile app:
Do you have a mobile optimized responsive website?
A responsive site basically adapts itself to the device it is being used on and could very well functional nearly like an app. With a responsive site you are good to go on a mobile devices without the need for an app.
Is there a functionality which you need that websites can't offer?
Does your app resolve any pain points that your customers face? Can an app offer any additional functionality which your responsive website currently does not offer, and it is important to improve your customer experience, well then you may have a reason to get an app.
Are you catching up with your competition?
As a competitive approach and to have a better brand perception sometimes could justify the investment in a mobile app. However it would help to evaluate the success of their app and app usage in your niche based on number of downloads, user feedback and reviews of your competitors app to obtain an insight into customer preferences and if you should follow the competition.
Does your business have a loyalty program?
If you offer a customer loyalty program, It makes it easy for you to manage rebates, discounts, vouchers, and other incentives.
Does your business need user-generated content?
If you leverage content from your users on your social media platforms an app your be the best platform for you to source, access and use content provided by your users on your app.
Can you utilize mobile hardware functionality for your app?
Apps that integrate with mobile phone hardware such as camera, mic, GPS or accelerometer and your business can utilize hardware integration features in your app, then it makes sense for your business to develop an app that can offer you these features.
How to choose the best payment gateway for your ecommerce store
Generally an ecommerce business accepts payments from customers on their website when they purchase goods or services. The most popular payment methods for ecommerce websites are credit cards or Paypal for your website, to use either of these or any other methods you should choose a payment processor and payment gateway which will be integrated on your website, and it securely authorizes payments for transactions made on your website.
What is A Payment Gateway?
A payment gateway as a merchant service that processes credit card payments for ecommerce sites and traditional brick and mortar stores. Popular payment gateways include PayPal/Braintree, Stripe, and Square. Every ecommerce transaction is completed when money from the issuing bank is sent to the acquiring bank based on the transaction between the customer and the merchant (website).
Types of Payment Gateway
Hosted (external) payment gateway
Although integrated with your website, it redirects the users to the payment gateway provider website or uses iframe elements on your page for the payment details input.
Integrated (direct or shared) payment gateway
With this sort of online payment platform, the customer doesn't need to leave your site. All interactions are handled right there, on your site.
Important factors when choosing a payment gateway for your ecommerce website.
The Audience
Your choice should also take into account the demographics and geography of your clients. This will enable you to understand which payment types they would need. Identify your business requirements. What impact does a payment gateway have on your audience? Does it support multiple currencies? Or, what is its policy of recurring payments? Are its services available in the country where your target customers live?
Business specifics
First of all, you need to make sure the chosen solution works across all of your target markets, locations, as well as in your country of operation and has no limitations regarding, markets, accepted cards, currencies etc.
Security
A reliable payment gateway provider should offer compliance with Payment Card Industry Data Security Standard (PCI DSS). These are globally recognized standards for  customer data and payment information protection. It is also important to verify that your payment gateway provider is GDPR compliant if you are planning to sell globally.
Cost
The financial charges applied by your payment gateway provider is very crucial component of your selection process. Generally most online payment gateways may charge a commission/transaction fees for every transaction. In addition, some may also have a monthly or annual subscription fees and a set-up cost. Make sure the setup fee is not high and the fixed fee per transaction is not costing you much, also ensure there are no hidden fees or plan limitations that may force you to pay a higher fee if you are billing a higher than agreed amount. It is important to discuss in detail and fully  understand the fee structure and factor it in your costs and pricing.
Compatibility with your ecommerce platform?
You must also confirm that the API provided by the payment gateway for integration on your website is fully compatible with your online store platform. If you are using a Magento ecommerce platform or a Woo Commerce or Shopify store, the payment gateway should be compatible and optimized to work seamlessly with your ecommerce platform.
Does the provider have a good service & support?
Quality and reliable support online and via telephone is a key factor in selecting your provider. It is very helpful to obtain quick and fast support and trouble shooting for your ecommerce websites should there be any disruption or malfunction in the service. Quick response time, and fast resolution of any issues are important and critical factors in your choice of a payment gateway provider.
Performance and Reliability
Your customer's checkout and payment experience is directly linked to high conversion rates and lower cart abandonment rates on your ecommerce websites. The payment process must be fast and glitch-free  on all types of browsers, devices and operating systems. Additionally there should near zero or very low downtimes as well since an ecommerce store cannot afford downtime at all.
How we promote your ecommerce website?
What is ecommerce marketing?
Ecommerce marketing encompasses promotional strategies and tactics is the practice of using promotional tactics to build and grow traffic to your online store, converting visitors into paying customers, and retaining those customers on a long-term basis. A broad ecommerce marketing strategy consists of both onsite and offsite marketing tactics which include customer experience, pricing, value addition, social media marketing, conversion rate optimization and more. A proactive ecommerce marketing can grow your online business by building your brand awareness, increasing customer loyalty, and eventually expanding online sales. ultimately increase online sales.
Here are a few popular integrated techniques to marketing your ecommerce business without spending a fortune.
Integrate Instagram
With over a billion daily active users, Instagram is one of the biggest social platforms that brings together brands, customers, influencers and engaging content together in a dynamic mix. Posting consistent, high quality images, videos, user generated content and strategic hashtags you can slowly build a devoted Instagram community that is interested in your products and engages with your activity.
Launch a Facebook store
With over 2.6 billion users Facebook is a powerful medium to reach potential customers using hyper-targeted methods. Brands now have the option of actively selling on Facebook and Instagram using "Commerce Account" which helps them promote and actively sell through channels such as Facebook Marketplace and Facebook page shops. It's simple and straightforward to start making sales through your Facebook store and also integrate directly with your Shopify or BigCommerce store for a shared common product listing and inventory.
Create content strategy with a blog
Businesses across virtually all industries are actively producing quality content for their blogs and sharing it with their audience to build trust in their brand. Blogging offers a multichannel platform to drive traffic to all customer touch-points by posting quality brand centric and customer oriented content on the website, on social media platforms and then drive traffic through SEO.
Use email marketing
Email marketing is still one of the most effective direct marketing channel for reaching potential customers and making sales and generating repeat customers. Offering your email list customers frequent previews to new products and launches, special deals, offers and discounts can easily achieve significant conversions with little spend.
Get Started With Mobile marketing
By 2021, mobile devices will contribute over 50% of all online shopping. That is a phenomenal insight into the popularity of a device which normally does not get the pride of place in mainstream ad campaigns. Optimizing your store for mobile devices and creating custom audience based on device targeting for your social media or search ad campaigns can help you reach a lot of precisely targeted, new potential customers without spending a fortune.
Expand to marketplaces for a bigger reach
Expand the reach of your products and brand by setting up your presence on multiple marketplace channels such as Amazon, eBay, or even niche venues like Etsy. Marketplaces enjoy much higher amounts of traffic than a dedicated online store, selling on multiple venues increases the visibility of your online store and brand and can drive cross-traffic to your store. Marketplaces have a large audience, a lot of whom may have never visited your online store and could potentially become customers.
Start A Retargeting Campaign
A proven marketing approach to improve conversions – remarketing or retargeting enables you to create ad campaigns that are targeted only at customers who have previously visited your Social media channels or your website or ecommerce store. This audience may already be familiar with your products or company and displaying your ads to them while they're browsing the internet with the intent of getting them back on your website with a better chance of conversion.
Pursue abandoned carts and chase wish lists
Another remarketing strategy that works well is reminding customers of their Wishlists and/or abandoned carts on your store. Offering customers a reminder or an added incentive of a discount can help them take the final step in purchasing the products they have previously shown interest in.
E-commerce that supercharges your business growth
Our eCommerce and web development team has proven expertise in designing and developing leading-edge web, mobile, and online solutions for both B2B & B2C clients.

Full-range of Web Development & eCommerce Solution
We offer an end-to-end website design & development services. From business analysis, needs evaluation, industry research, to platform selection, eCommerce frameworks, payment gateways, marketing, optimization, & more.

Expertise In All Leading eCommerce Platforms
Ecommerce platforms are diverse in scope, performance & customization. From Magento, WooCommerce, Shopify to PrestaShop & Big Commerce - our developers are at home with all leading platforms.

Product Photography, Store Design & Optimization
Customers stay longer on sites that load fast, look good, and work well. We assist clients in producing world-class images, videos, interactive content, eBooks, case studies, and product shoots for their websites for rich browsing experience.

Website Keyword Research & SEO Content Writing
How well websites perform in search engines greatly depends on how well the site content has been researched, written, and optimized for search engine ranking factors. We write content that helps you rank.

Experienced in B2B & B2C segments & diverse industries
We work with SME's and startups to large corporations and Fortune 500 companies. We work with B2B and B2C. We work with clients across the UAE, Gulf, India, Pakistan, Africa, and the Far East.

24/7 service, support & maintenance infrastructure
Based on how critical your web properties are to your business - we have the resources and capabilities to offer unconditional 24/7 tech support and onsite assistance to our clients who need it.
We have the trust and confidence of some of the leading companies in the world. We work with clients of all sizes and industries and with both B2B and B2C segments. Here are a few of the clients we work with from the UAE and the region.
From telecom and hospitality to FMCG, healthcare, and real estate we serve a variety of sectors. Whether it's a new startup, an SME, or a global multinational we have the ideas, experience & expertise to design outstanding and effective brochures, company profiles, catalogs, flyers and other business collaterals.
Need advice, a free consultation, or want to get started with your project? We will be happy to assist. Kindly submit the form below or better still, give us a call on the customer hotline number below for immediate assistance.
CALL FOR A FREE CONSULTATION