In the digital age, social media has rapidly emerged as a primary marketing platform for businesses worldwide. The number of active social media users globally has reached an astounding 4.48 billion as of 2023, making it an indispensable tool in any marketer's arsenal. Amidst the myriad of social networks, Instagram stands out with its unique focus on visual storytelling and user engagement. Boasting over a billion users, Instagram offers a colossal platform for brands to enhance their visibility, engage with potential customers, and ultimately, drive conversions.
Welcome to our comprehensive guide on Instagram Marketing. Designed with digital marketers, CEOs, startups, and entrepreneurs in mind, this guide provides insights into the strategies and best practices that can maximize your brand's Instagram presence. Our goal is to empower you with the knowledge to navigate Instagram's features and algorithms effectively, engaging your audience with compelling content and harnessing the full potential of this vibrant platform.
Throughout this guide, we'll cover a broad array of topics, including:
Understanding Instagram's unprecedented popularity and the potential it offers businesses.
Setting up an Instagram Business account – your first step into the Instagram marketing world.
Crafting a powerful Instagram marketing strategy and aligning it with your broader business objectives.
Developing a captivating content strategy that keeps your audience engaged and coming back for more.
Navigating Instagram's myriad features, from Stories and Reels to Shoppable Posts and Sponsored Posts, and leveraging them to your advantage.
Making the most of Instagram Ads to reach a larger audience and boost conversions.
Diving into Instagram analytics to measure your performance and refine your strategy.
Instagram SEO – optimizing your profile and content for better visibility.
Engaging effectively with your audience to build strong relationships and foster loyalty.
Leveraging Instagram Influencer marketing to extend your reach and enhance your brand's credibility.
Understanding the Instagram algorithm and developing a strategy that works with it, not against it.
Finding inspiration for your content strategy and exploring best practices for content production.
Our guide is not only comprehensive and insightful but also current, ensuring you're equipped with the latest Instagram marketing trends and tactics. So, without further ado, let's dive into the fascinating world of Instagram marketing!
The Power of Instagram: Understanding Its Popularity
Instagram, since its inception in 2010, has evolved into a marketing powerhouse that businesses cannot afford to ignore. Today, with over 1.4 billion active users, it stands as one of the most popular social media platforms globally, and its influence continues to grow. But what exactly is it about Instagram that makes it so universally appealing, and more importantly, so potent for business marketing? Let's delve into the core of Instagram's popularity.
A Platform for Visual Storytelling
Human beings are inherently visual creatures. Studies suggest that 65% of us are visual learners, and information presented visually is easier to understand and remember. Instagram's image-focused platform caters precisely to this innate preference, offering a space for businesses to share their stories through captivating visuals.
High Levels of User Engagement
Unlike other platforms, Instagram boasts the highest engagement rates, with users not just passively consuming content but actively liking, sharing, and commenting. This higher level of interaction provides businesses a golden opportunity to connect with their audience on a deeper level, fostering stronger relationships.
Diverse Audience Demographics 
Instagram's user base spans various age groups, with a significant number of users in the lucrative 18-34 age bracket. This broad demographic spread makes it a versatile platform that can cater to businesses across diverse industries and target markets.
Proliferation of Business Features
Over the years, Instagram has rolled out a plethora of business-specific features such as shoppable posts, sponsored posts, and business profiles. These features simplify the path from discovery to purchase, making Instagram a vital part of the customer journey.
Mobile-First Approach
As more and more internet browsing shifts to mobile, Instagram's mobile-first design puts it in the prime position. The platform is designed for seamless use on smartphones, making it easy for users to access and engage with your content anytime, anywhere.
Influencer Marketing Opportunities
Instagram is the preferred platform for influencers across various niches, from fashion and beauty to tech and travel. Collaborating with these influencers allows businesses to tap into their loyal following and enhance their brand's reach and credibility.
To leverage the power of Instagram effectively, businesses need to understand these aspects and incorporate them into their marketing strategy. By doing so, they can ensure they harness the platform's full potential to enhance their visibility, engage their audience, and drive conversions.
In the following sections of this guide, we will dive deeper into how you can do just that. From setting up your Instagram Business account to crafting a compelling content strategy and leveraging Instagram's diverse features, we'll walk you through everything you need to know to succeed on Instagram.
Understanding the Instagram Algorithm
The Instagram algorithm determines the order in which posts appear on a user's feed based on various factors. While the exact algorithm is not publicized, Instagram has provided some insights into its key elements.
Engagement 
Engagement is a top priority for the algorithm. The more engagement your post receives, such as likes, comments, shares, and saves, the higher its chances of appearing in users' feeds. Encouraging meaningful interactions with your content is key.
Relevancy
 Instagram aims to show users content that is relevant to their interests. The algorithm analyzes user behavior, including past interactions and the accounts they follow, to predict what content they would find most engaging. Crafting content that aligns with your target audience's interests is essential.
Timeliness
Freshness matters to the Instagram algorithm. Recent posts are more likely to appear higher in users' feeds. Consistent posting and staying active on the platform can help improve visibility.
Setting up for Success: The Instagram Business Account
As a modern business, standing out on Instagram isn't just about having a regular account; it's about having a dynamic, fully optimized Instagram Business Account. Instagram's Business Account feature, introduced in 2016, currently hosts over 200 million active users visiting at least one business profile daily. This feature offers a range of business-centric capabilities, including Instagram insights, contact information, and Instagram Shopping. So, let's delve into how you can set up your own Instagram Business Account and prepare for success.
Optimizing Your Instagram Profile
Your Instagram profile is the first thing people see when they click on your username, and it plays a significant role in your SEO strategy.
Instagram Handle and Name 
These are the only fields that Instagram considers in search queries. Choose a handle that matches your business name and is easy to recognize.
Bio 
Although your bio doesn't directly impact SEO, it's where you can pitch your brand to potential followers. Make it clear, concise, and representative of your brand.
Website
You get one clickable link in your profile, so use it wisely. This could be a link to your website, a recent blog post, or a landing page.
Transitioning from Personal to Business
Transitioning from a personal account to a business account is a straightforward process. Within your account settings, you will find an option to switch to a Professional Account. From there, select 'Business' and follow the prompts to complete the process. Once set up, you can begin to utilize the features that are unique to Instagram Business Accounts.
Filling Out Your Business Information
A completed profile is crucial for your Instagram business presence. Here are the key details to consider:
Profile Photo: Use a high-quality image, ideally your company logo, for easy recognition.
Bio: You have 150 characters to convey what your business is about. Make it clear, concise, and compelling.
Website: Add your website URL or a relevant landing page to direct traffic to.
Contact Information: Provide details such as email, phone number, and physical address, so potential customers can get in touch easily.
Making the Most of Instagram Business Features
 As a business profile, you gain access to features designed specifically to help businesses thrive on the platform:
Instagram Insights: Instagram's built-in analytics tool provides valuable data on follower demographics, post-performance, and website clicks. Use this information to understand your audience and refine your content strategy.
Instagram Ads: With a business account, you can create, run, and track advertisements on Instagram. These ads can significantly boost your visibility and reach.
Shopping on Instagram: If you're an eCommerce business, you can set up Instagram Shopping to sell products directly from your posts and Stories.
CTA Buttons: You can add call-to-action buttons, like 'Book Now' or 'Contact Us,' to your profile, making it easier for your audience to interact with your business.
Connecting with Your Facebook Page
Linking your Instagram Business Account with your business's Facebook Page allows you to share posts directly to Facebook, streamline your ad management through Facebook's Ad Manager, and manage messages from both platforms in one place.
Instagram Business Account Best Practices
Now that you've set up your Instagram Business Account, here are a few best practices to keep in mind:
Consistency is key: Maintain consistency in your posting schedule, visual aesthetics, and brand voice.
Engage with your followers: Respond to comments, ask questions, and create interactive Stories to build a relationship with your audience.
Use relevant hashtags: Hashtags can boost your visibility. Research and use relevant, popular hashtags in your niche.
Instagram Business Account is a powerful tool for any brand looking to expand its reach and grow its audience. By taking the time to set up and optimize your account, you are setting your business up for success on Instagram. In the following sections, we'll delve into how you can craft a winning Instagram marketing strategy, create engaging content, and make the most of Instagram's diverse features.
Crafting Your Instagram Marketing Strategy
A robust Instagram marketing strategy is a fundamental cornerstone of any successful Instagram business presence. Without a clear, comprehensive strategy, your efforts on the platform may prove aimless and ineffective. A well-crafted strategy aligns with your broader business objectives and provides a clear roadmap to success on Instagram. So how do you go about formulating this strategy? Let's explore.
Defining Your Goals
The first step in any marketing strategy is defining your goals. What do you aim to achieve through Instagram? Your goals could range from raising brand awareness and generating new leads to driving website traffic or increasing product sales. When setting goals, make sure they are SMART – Specific, Measurable, Achievable, Relevant, and Time-bound.
Understanding Your Audience
An intimate understanding of your target audience is crucial. Analyzing demographics, preferences, and behavior can help tailor your content and tone to resonate with your audience. Instagram Insights can provide valuable information about your current followers. Still, it's also essential to do external research to understand your broader target market.
Conducting a Competitive Analysis
Understanding your competitors' Instagram strategy can provide valuable insights and inspiration. Analyze their content, engagement rate, posting frequency, use of hashtags, and customer interaction. Tools like Phlanx can help you perform a detailed competitor analysis.
Defining Your Brand Aesthetic and Voice
Your brand's visual aesthetic and voice should be consistent across all your Instagram content. This helps build a strong brand identity and makes your content instantly recognizable. Consider factors like color scheme, typography, photography style, and tone of voice.
Developing a Content Calendar
A content calendar helps manage your posts and ensures consistent activity on your profile. Tools like Later and Hootsuite offer Instagram scheduling features that can help streamline this process.
Leveraging Instagram Features
Instagram's many features, like Shopping, Ads, and various post formats, should be integral to your strategy. Each feature offers unique benefits that can enhance your brand visibility and engagement.
Measuring and Adjusting Your Strategy
Your Instagram strategy should be flexible and adapt based on performance. Regularly review your Instagram Insights to measure the effectiveness of your strategy and make necessary adjustments.
Crafting an effective Instagram marketing strategy requires careful planning, understanding your audience, creative content planning, and continuous analysis. With a sound strategy, you can maximize the potential of Instagram and drive meaningful business results. Up next, we'll delve into creating an engaging content strategy and how to produce content that resonates with your audience.
Instagram Content Strategy: Quality over Quantity
In the realm of Instagram marketing, content is king. The quality of your content can make or break your brand's success on the platform. With Instagram's ever-evolving algorithm, it's evident that high-quality, engaging content is favored over mere quantity. Therefore, developing a content strategy that prioritizes quality is paramount. Let's discuss how you can go about creating such a strategy.
Planning Your Content
A successful Instagram strategy requires diverse, engaging content. Posts, Stories, Reels, IGTV videos, and live streams should all feature in your content plan. The nature of your content should align with your audience's interests and your business objectives.
Defining Your Content Themes
Content themes define the core topics your content will revolve around. These should be aligned with your brand, your audience's interests, and your business objectives. For example, a fitness brand might have content themes like workout tips, nutrition advice, success stories, and product highlights.
Focusing on Engagement
Instagram prioritizes posts that receive higher engagement. Therefore, creating content that encourages likes, comments, shares, and saves is crucial. This could be achieved through visually striking images, compelling captions, questions, calls to action, and interactive stories.
Understanding Instagram's Algorithm
Instagram's algorithm favors certain types of content and behaviors. It's therefore essential to stay updated on how the algorithm works. As of now, key factors include relevance, relationships (how often users engage with your content), and timeliness. Instagram also favors content that keeps users on the platform for longer, such as IGTV videos and carousel posts.
Promotional vs. Non-promotional Content
Maintaining a balance between promotional and non-promotional content is crucial. While it's important to highlight your products or services, too much promotional content can turn your audience off. Strive to provide value through educational, inspirational, or entertaining content. The general rule of thumb is the 80/20 rule – 80% non-promotional content and 20% promotional content.
User-Generated Content
User-generated content (UGC) is a powerful way to build authenticity and trust in your brand. It shows your products or services in real-life situations and provides social proof, encouraging others to buy. Encourage your followers to share their own experiences with your brand by creating a unique branded hashtag and asking your followers to use it. Make sure to get their permission before reposting their content on your account.
Consistency and Timing
While quality is essential, maintaining a consistent posting schedule is also vital. Posting regularly keeps your brand on your followers' radar and increases the likelihood of engagement. Additionally, timing your posts when your followers are most active can lead to higher engagement. Tools like Later provide insights into your optimal posting times.
Diversifying Your Content Formats 
Instagram offers a range of content formats, including posts, stories, reels, IGTV videos, and live streams. Each format serves different purposes and can help you achieve varied goals. For instance, stories are excellent for behind-the-scenes content and time-limited promotions, while IGTV videos can provide in-depth information or tutorials.
Constant Testing and Analysis
Constantly testing different content types, themes, formats, and posting times can help you discover what works best for your audience. Utilize Instagram Insights to understand content performance and adjust your strategy accordingly.
A successful Instagram content strategy focuses on quality and engagement. By understanding your audience, staying current with Instagram's algorithm, maintaining consistency, and leveraging the platform's diverse content formats, you can create a content strategy that drives meaningful engagement and growth. In the next section, we will discuss best practices for producing high-quality content and delve into creative content ideas and inspirations.
Content Ideas and Strategy for Instagram Success
With over a billion monthly active users and a highly engaged community, Instagram offers a vast opportunity for brands to connect with their audience and market their products or services. However, constantly coming up with fresh and engaging content ideas can be a challenge. This section aims to spark your creativity and provide inspiration for your Instagram content strategy.
Sharing Your Brand Story and Values
Share posts that tell your brand story or highlight your brand values. This can build an emotional connection with your audience and differentiate you from competitors. Your audience wants to know the story behind your brand – what drives you, your mission, your values, and your vision. Share posts that convey your brand story and what makes you unique. You can share these as static posts, stories, or even as a series of posts.
Using Different Content Formats
Instagram offers a variety of content formats like photos, videos, Stories, IGTV, Reels, Guides, and Shopping posts. Each format offers unique opportunities for engagement. For instance, you can use Stories for limited time offers or behind-the-scenes content, IGTV for long-form video content, and Guides to compile related posts together.
Engaging with Trending Topics
Trends come and go on Instagram very quickly. Engage with them whenever it aligns with your brand. Whether it's a trending hashtag, a challenge, or a viral meme – participating in trends can increase your visibility and engagement.
Highlighting Your Community
Show your audience that you value them by highlighting your community. Share user-generated content, customer testimonials, or even a simple shout-out to your followers. This not only provides you with content but also helps foster a stronger connection with your audience.
Educating Your Audience
Educational content can range from industry news, how-to guides, tips and tricks, tutorials, or educational posts to informative graphics. For instance, if you're a skincare brand, you can share posts about skincare routines, benefits of ingredients, etc.
Inspiring with Aspirational Content
Aspirational content that aligns with your brand can inspire your audience. This could be anything from a beautiful travel destination for a travel brand, to a beautifully decorated home for a home decor brand.
Celebrating Holidays and Special Events
Holidays and special events are excellent opportunities for themed content. Be it Christmas, Valentine's Day, or National Doughnut Day – there's always something you can celebrate with your audience.
Exploring Competitors and Successful Brands
Not only monitor your direct competitors, but also look for inspiration from successful brands that share your audience. Learn from their content strategy, audience engagement techniques, and visual aesthetics. Remember, the goal isn't to copy, but to inspire your own unique content.
Following Industry Trends and Hot Topics
Position your brand as a thought leader by creating content around industry trends and hot topics. This might include opinion pieces, explainer videos, infographics, or even a series of thought-provoking questions to your followers about the trend.
Seasonal and Timely Content
Use holidays, seasons, and current events to create content that is immediate and relevant. This could range from holiday-themed product photos, special promotions, or posts that tie your brand values to current social issues.
Behind-The-Scenes Posts
Give your audience a look at what goes on behind the scenes. This could include product creation, team member introductions, office tours, or a day in the life at your company. These posts can make your brand more relatable and build a stronger connection with your audience.
User Spotlights and Testimonials
Share customer testimonials, user-generated content, or even spotlight customers who have a unique story to tell about your product. This adds a level of authenticity to your brand and shows potential customers the value of your products.
Interactive Content
Increase engagement with quizzes, challenges, polls, or Q&A sessions. You could even host a live Q&A session where you answer questions about your products, give product demonstrations, or share industry insights.
Product Showcases and Demonstrations
Show off your products with high-quality images or videos, feature product comparisons, or demonstrate how your product is used. This is especially useful for physical products but can also be creatively adapted for services.
Hosting Contests and Giveaways
Contests and giveaways can drive massive engagement and attract new followers. They encourage likes, comments, and shares, as these often form the entry criteria. Just make sure to follow Instagram's guidelines for such promotions.
Influencer Collaborations
Partner with influencers who align with your brand to create sponsored content. This can range from product reviews to giveaways, and it's a great way to reach a larger audience.
Generating content ideas and inspiration for Instagram involves understanding your audience, staying current with trends, diversifying your content formats, and keeping your brand's identity at the core of your content. The aim is to connect with your audience on a deeper level and offer them content that is engaging, relevant, and valuable. Stay tuned for our next section, where we will discuss how to measure the success of your Instagram marketing efforts.
Content Production Best Practices for Instagram
Crafting effective and impactful Instagram content goes beyond just great ideas; it involves strategic planning and production. Follow these best practices to ensure your content resonates with your audience and aligns with your brand.
Consistent Branding
Your Instagram profile is a representation of your brand, and it's crucial to maintain a consistent look and feel across all your content. From the color palette, tone of voice, to your visual style, everything should reflect your brand's identity. This consistency helps build brand recognition and solidifies your brand's image in the minds of your audience.
Visual Aesthetics
Instagram, at its core, is a visual platform. The aesthetic quality of your content can significantly impact user engagement and perception of your brand. When planning and creating your content, consider the following:
Color Palette: Stick to a consistent color palette that aligns with your brand. This creates a cohesive look and feel when users visit your profile. Brands often use specific color schemes to reinforce their brand identity.
Composition: Pay attention to how your image or video is composed. The rule of thirds, symmetry, and leading lines are a few of the concepts that can make your content visually pleasing.
Quality: Always ensure your images and videos are high-quality, clear, and not pixelated. Blurry or low-quality images can harm your brand's image.
Filters & Editing: Consistent use of filters or editing styles can also contribute to your brand aesthetic. However, ensure the editing enhances the image and does not distort it or make it unnatural.
Creating Engaging Stories & Reels
Instagram Stories and Reels are powerful tools for creating engaging content. Here are some strategies for making the most out of them:
Tell a Story: As the name suggests, Stories are perfect for telling stories. This could be the journey of your product, a day in the life at your office, or customer testimonials. A series of connected clips can keep viewers engaged and watching until the end.
Use Engagement Features: Instagram Stories offer features like polls, quizzes, and Q&A, which are fantastic ways to boost engagement and interaction with your audience.
Create Educational Content: Instagram Reels have been a game-changer for creating quick, educational content. How-to videos, mini tutorials, tips, and tricks related to your product or industry can provide value to your audience and increase your Reels' shares and saves.
Entertainment Factor: Instagram Reels algorithm favors entertaining and fun content. Bring in humor, trends, challenges, or behind-the-scenes clips to make your Reels more engaging.
Use of Captions
Captions offer an opportunity to provide context to your visuals, tell a story, or make your audience laugh. It's also a place where you can include your call-to-action (CTA), like asking your followers to share their thoughts, tag a friend, or click the link in bio.
Hashtag Strategy
Hashtags are a powerful tool on Instagram to increase the discoverability of your content. Use a mix of trending, industry-specific, and branded hashtags. But remember, Instagram's algorithm tends to penalize posts with too many irrelevant hashtags.
Storytelling
Effective storytelling can make your content more engaging and relatable. Whether it's a behind-the-scenes glimpse of your company, a spotlight on a team member, or the journey of your product from conception to delivery – stories help humanize your brand.
Tagging
Tagging other users, especially influencers or related businesses, can increase your visibility if they engage with your post or even reshare it.
Using Instagram Keywords
Unlike other platforms, Instagram doesn't have a traditional keyword search. However, keywords in your name, handle, and hashtags can help users find you.
Scheduling Posts for Maximum Engagement 
Your posting schedule can significantly affect your engagement rates. Use Instagram Insights to find when your audience is most active and schedule your posts accordingly. Remember, it's not just about posting frequently, but posting at the right times.
Experiment and Innovate
Finally, don't be afraid to experiment. Whether it's a new content format like Instagram Reels or a new engagement feature in Stories, test out different content types and see what resonates most with your audience.
Remember, the best practices for Instagram Stories and Reels are all about creating content that engages, educates, or entertains your audience in a format that's quick and easy to consume. Balancing these elements can help you increase your reach and engagement on Instagram.
Engaging with Your Instagram Audience
One of the keys to building a successful Instagram account is understanding how to effectively engage with your audience. High-quality content is crucial, but it won't get you far if your followers don't feel connected with your brand. This blog post will help you in developing a stronger relationship with your audience on Instagram.
The Importance of Engagement
Instagram's algorithm prioritizes content with high engagement. Posts with more likes, comments, shares, and saves are more likely to appear in followers' feeds and on the Explore page. Plus, a more engaged audience is more likely to convert into customers.
Responding to Comments 
A simple yet effective way to engage with your audience is by responding to comments on your posts. This shows followers that you value their input and are willing to engage in conversation. Plus, every comment, even your own, boosts your post's engagement. Remember, conversation encourages more conversation.
Engaging with Other Accounts
Engagement isn't a one-way street. Engage with other relevant Instagram accounts by liking, commenting on, and sharing their posts. This can help attract their followers to your account and also builds relationships within your Instagram community.
Creating an Engaged Community
Finally, remember that building an engaged community takes time. Be patient, be consistent, and always put your audience first. Engagement is a two-way street, and the more effort you put into engaging with your followers, the more engaged they will become with your brand.
When it comes to Instagram, engagement is everything. By following these tips, you can increase engagement, boost your visibility, and ultimately, achieve Instagram success.
Making the Most of Instagram Ads
As businesses look for new ways to reach their target audience, Instagram ads have emerged as an effective marketing tool. With the ability to target users based on a wide range of factors, including interests, behaviors, and demographics, Instagram ads allow businesses to get their message in front of the right people at the right time.
Types of Instagram Ads
There are multiple formats of Instagram ads, each offering unique advantages:
Photo Ads: A simple format that uses a single photo to tell your story.
Video Ads: These allow you to share videos up to 120 seconds long.
Carousel Ads: Carousel ads use multiple photos or videos to showcase your product or tell a part of your brand story.
Stories Ads: These full-screen ads allow you to connect with over 500 million daily active Stories users.
Collection Ads: These combine photos or videos with product catalogs, allowing users to purchase your products without leaving Instagram. 
Creating Effective Instagram Ads 
To maximize the effectiveness of your Instagram ads, here are some strategies:
Know Your Audience: To create relevant ads, you need to understand your target audience, their interests, and behaviors.
Create Engaging Content: Use high-quality photos and videos, compelling captions, and clear calls-to-action (CTAs).
Leverage User-Generated Content: Incorporating UGC in your ads can improve credibility and increase engagement rates.
Test and Optimize: Regularly review your ad performance, test different ad elements (e.g., images, copy, CTAs), and optimize based on the results.
Using Instagram Ad Targeting
Instagram offers detailed targeting options, letting you reach the people who are most likely to be interested in your products or services. Here are a few:
Location-Based Targeting: Target people based on specific locations like states, provinces, cities, or countries.
Demographic Targeting: Target people based on demographics like age, gender, and languages.
Interest-Based Targeting: Reach people based on interests, such as the apps they use, ads they click on, and accounts they follow.
Behavior-Based Targeting: Reach people based on their activities on Instagram and Facebook, and their web activity tracked by the Facebook Pixel.
Instagram ads, when done correctly, can help your business increase its reach, grow its following, drive website traffic, generate leads, and boost sales. The key is to create a strategic plan that aligns with your business goals, then monitor and optimize your ads for maximum results.
Instagram Analytics: Measuring Success
In the world of social media marketing, understanding your performance metrics is vital. Instagram analytics offer a wealth of data that can help businesses gauge the effectiveness of their Instagram strategies, optimize their content, and better engage their followers. This blog post will guide you through the ins and outs of Instagram analytics, and show you how to leverage this data for better results.
Understanding Instagram Insights 
Instagram Insights is the social media platform's built-in analytics tool, providing data on follower demographics, post performance, and more. To access Insights, you must have a business or creator account.
Profile Insights
These are metrics related to your overall profile, such as:
Profile Visits: The number of times your profile was viewed in the last week.
Website Clicks: How many times the link in your bio has been clicked.
Reach: The number of unique accounts that have seen any of your posts.
Impressions: The total number of times all of your posts have been seen.
Content Insights
These provide performance metrics for specific posts, Stories, and IGTV videos, including:
Likes: The number of likes your content received.
Comments: How many comments were made on your posts.
Shares: The number of times your post was shared.
Saves: How many people saved your post.
Setting Instagram Goals
Before delving into analytics, you need to define what success looks like for your business on Instagram. Set clear and measurable goals aligned with your overall business objectives. For example:
Increasing Brand Awareness: Track metrics like Reach, Impressions, and Followers.
Driving Traffic to Website: Measure the number of Clicks to your website.
Boosting Engagement: Monitor Likes, Comments, Shares, and Saves.
Generating Leads or Sales: Use Instagram shopping features and track the number of Purchases.
Measuring Success with Instagram Analytics
 Once you have your goals set, it's time to measure your progress:
Analyze Your Top Posts: Determine which posts receive the most engagement and analyze them for common characteristics. This can guide your content strategy moving forward.
Monitor Audience Growth: Track your follower growth rate. A steady increase can indicate that your content resonates with your audience.
Check Engagement Rates: High engagement rates usually signify high-quality content.
Measure Website Traffic: If driving traffic is a goal, monitor how many website clicks come from Instagram.
Instagram Analytics Tools
While Instagram Insights is robust, several third-party tools can provide deeper analytics or save time. Some popular options include Sprout Social, Iconosquare, and Hootsuite.
With a comprehensive understanding of Instagram analytics, you can effectively measure the success of your Instagram strategy, make data-driven decisions, and continuously optimize your efforts for even greater success. Remember, the key to successful Instagram marketing is learning from your performance and adapting accordingly.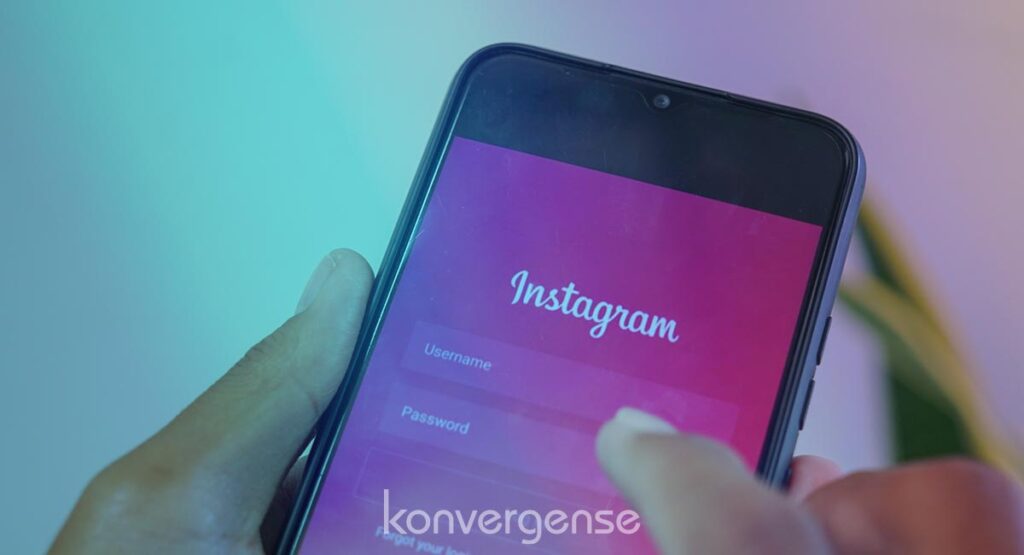 Leveraging Instagram Influencer Marketing
Instagram influencer marketing involves partnering with influential Instagram users to promote your brand or product. These influencers have a dedicated and engaged following, and their recommendation can significantly amplify your brand's reach and credibility. A recent study revealed that influencer marketing could deliver 11 times the ROI of traditional digital marketing.
Instagram Influencer Marketing: A Powerful Tool
Instagram influencer marketing offers a unique and effective way to reach your target audience. By choosing the right influencer, creating compelling content, and measuring your results, you can maximize the impact of your Instagram marketing efforts. It's time to harness the power of influencer marketing and take your Instagram strategy to new heights.
Finding the Right Influencer
Finding the right influencer is pivotal to the success of your campaign. Here are a few aspects to consider:
Niche: The influencer should have a follower base that aligns with your target audience. For instance, if you sell fitness equipment, partnering with a fitness influencer would be a logical choice.
Engagement rate: An influencer with a high engagement rate indicates a more active and interested audience. Tools like HypeAuditor can help you analyze an influencer's engagement rate.
Authenticity: Influencers who frequently post sponsored content may lose their credibility. Look for influencers who maintain a balance between sponsored and organic content.
Creating an Effective Influencer Marketing Strategy
Once you've identified the right influencer, the next step is to formulate a strategy for your campaign.
Clear Goals: Whether you aim to increase brand awareness, generate leads, or drive sales, having clear goals will guide your strategy and help measure its success.
Compelling Content: Collaborate with the influencer to create compelling content that seamlessly integrates your product or brand into their style. This approach will resonate better with their audience.
Monitor and Measure: Use Instagram Insights and other analytic tools to track the performance of your campaign. This data will provide valuable insights to refine future strategies.
Instagram Influencer Marketing: A Powerful Tool
Instagram influencer marketing offers a unique and effective way to reach your target audience. By choosing the right influencer, creating compelling content, and measuring your results, you can maximize the impact of your Instagram marketing efforts. It's time to harness the power of influencer marketing and take your Instagram strategy to new heights.
In this comprehensive guide to Instagram marketing, we have explored various strategies and best practices to help digital marketers, CEOs, company owners, startups, and entrepreneurs harness the power of Instagram. With its massive user base of over 1 billion active monthly users, Instagram offers immense opportunities to reach and engage with your target audience. Let's recap the key takeaways from this guide.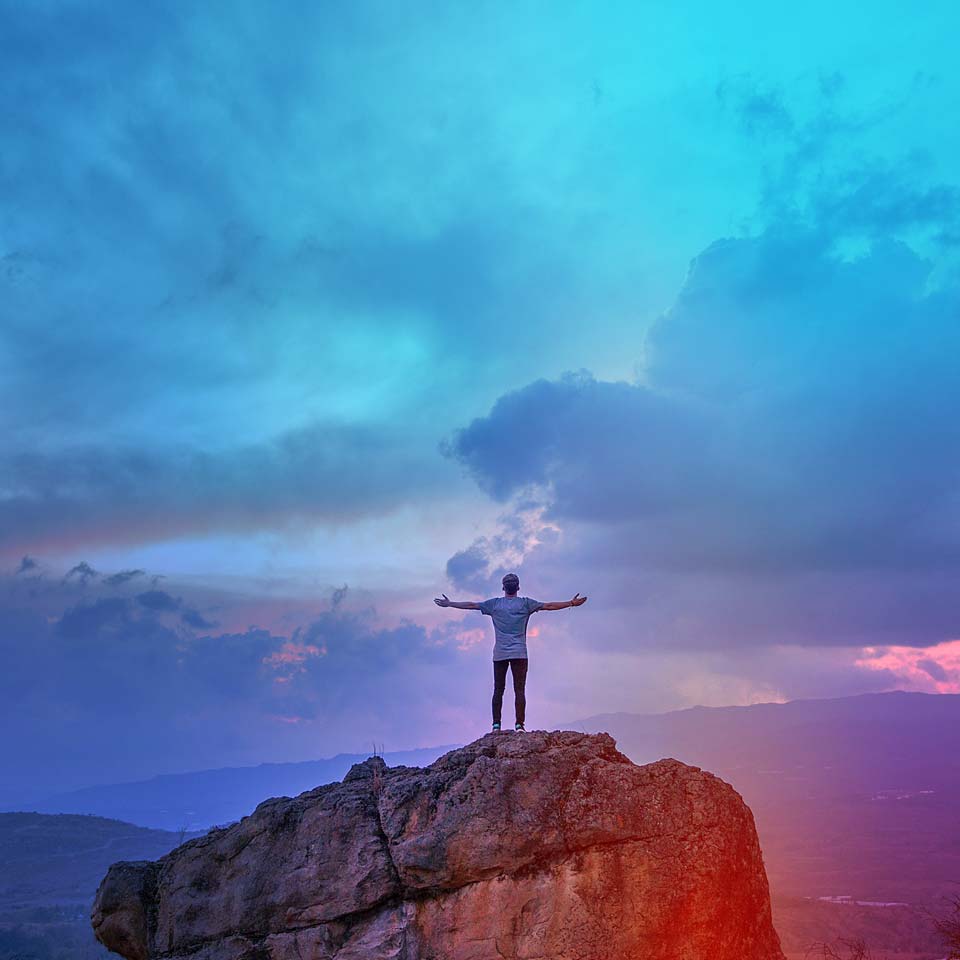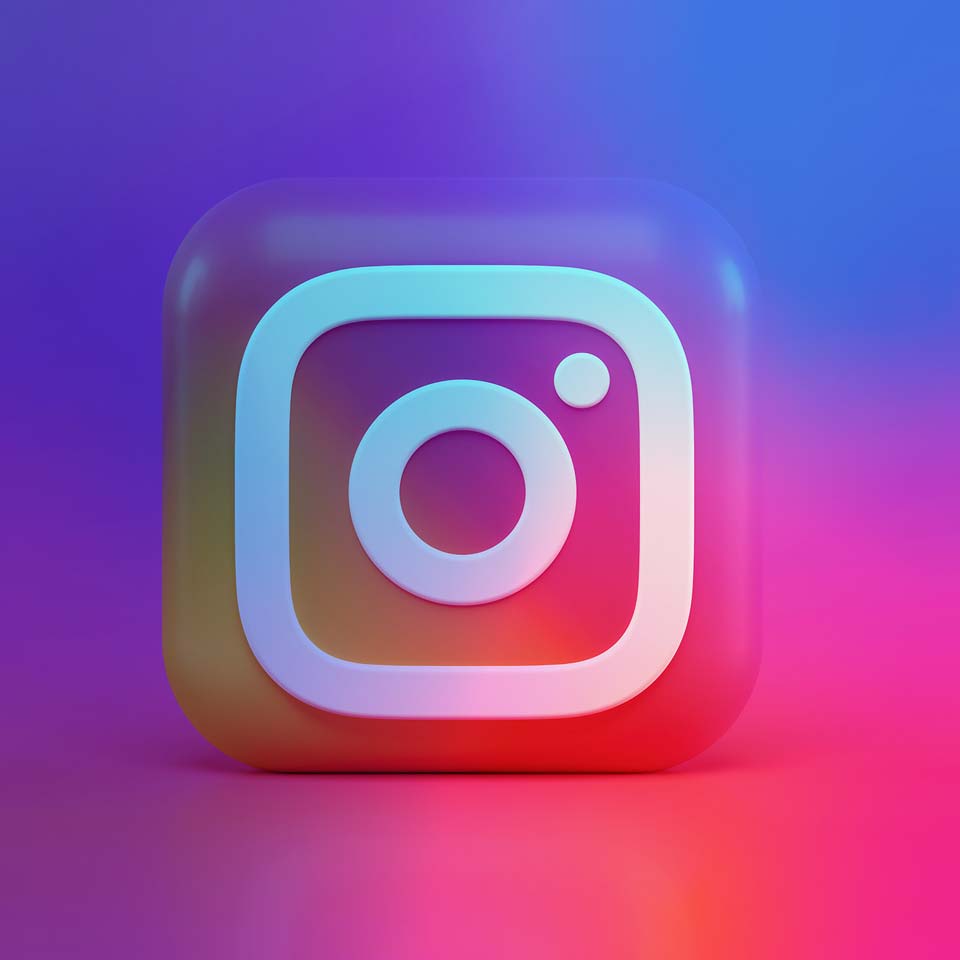 Q1: How can I optimize my Instagram profile for better discoverability?
To optimize your Instagram profile, make sure to choose a recognizable handle and name, write a compelling bio, and include a link to your website or a relevant landing page. Additionally, use relevant keywords in your profile and make sure your content aligns with your target audience's interests.
Q2: What is the role of hashtags in Instagram marketing?
Hashtags play a crucial role in increasing the discoverability of your posts. By using relevant and popular hashtags, you can expand your reach and attract users who are interested in the topics or themes associated with those hashtags. 
Q3: How can I engage with my Instagram audience effectively?
Engaging with your Instagram audience involves responding to comments, initiating conversations through Instagram Stories and interactive features, and actively interacting with other accounts. Show genuine interest in your followers' content and encourage meaningful interactions.
Q4: Is it necessary to work with Instagram influencers for marketing purposes?
While working with Instagram influencers is not mandatory, it can be highly beneficial for expanding your reach and building credibility. Influencers have a dedicated following and can help promote your brand or product to a wider audience that trusts their recommendations.
Q5: How often should I post on Instagram?
Consistency is key on Instagram. Aim to post regularly and maintain a consistent schedule that aligns with your audience's preferences. However, it's more important to focus on quality rather than quantity. Posting high-quality content that resonates with your audience is more effective than posting frequently without valuable content.
Q6: How can I measure the success of my Instagram marketing efforts?
Instagram provides built-in analytics tools, such as Instagram Insights, that offer valuable insights into the performance of your posts, engagement rates, follower growth, and website traffic from Instagram. Monitoring these metrics can help you gauge the effectiveness of your strategy and make informed decisions.
Q7: Are there any guidelines for running Instagram contests and giveaways?
Yes, it's important to adhere to Instagram's guidelines when running contests and giveaways. Ensure that your promotions comply with legal requirements and that you clearly communicate the terms and conditions to participants. Familiarize yourself with Instagram's guidelines on promotions to avoid any violations.
Q8: How can I stay up-to-date with the latest changes in the Instagram algorithm?
Following reliable industry blogs, attending webinars or conferences, and staying connected with reputable digital marketing sources can help you stay informed about the latest updates and changes to the Instagram algorithm. Additionally, monitoring your own analytics and testing different strategies can provide insights into how the algorithm is affecting your content's performance.